The best smartphone of 2020: Top phones in the UAE, Saudi and Middle East
|
Our best smartphone list brings you the best phones available right now in the UAE, Saudi Arabia and the rest of the Middle East. If you already have your mobile OS alliance set you'll want to check out either our ranking of the best Android phone or best iPhone.
If what's on offer in our best smartphone list is a little too pricey for your taste, then don't fear, as we've also got a list of the best cheap phones available right now.
The first half of 2020 months has meant big changes to this list. Our best phone ranking witnessed a big shake-up with a whole bunch of new entries appearing in the list including the OnePlus 8 Pro, iPhone SE, Samsung Galaxy S20 Ultra and many more.
We know that it's not all about the high-cost, super spec phones all the time so we've made you a handy list of all the top smartphones that you can get on the market right now, assessing what really matters to you.
We test these phones rigorously, making sure that we check every angle and feature – but most importantly, considering whether they've got a decent battery, great screen, strong design and a cracking camera.
On top of that, they can't be too exorbitant in price either – not everyone wants or can afford a supercar of a handset, so we've made sure there are plenty of options for you there.
Our best phone list has never looked better, so let's get started on our list of the top handsets. You can see them quickly below, and then we're set to talk you through the very best phone in the world right now.
Best phones at a glance
Samsung Galaxy S20/S20 Plus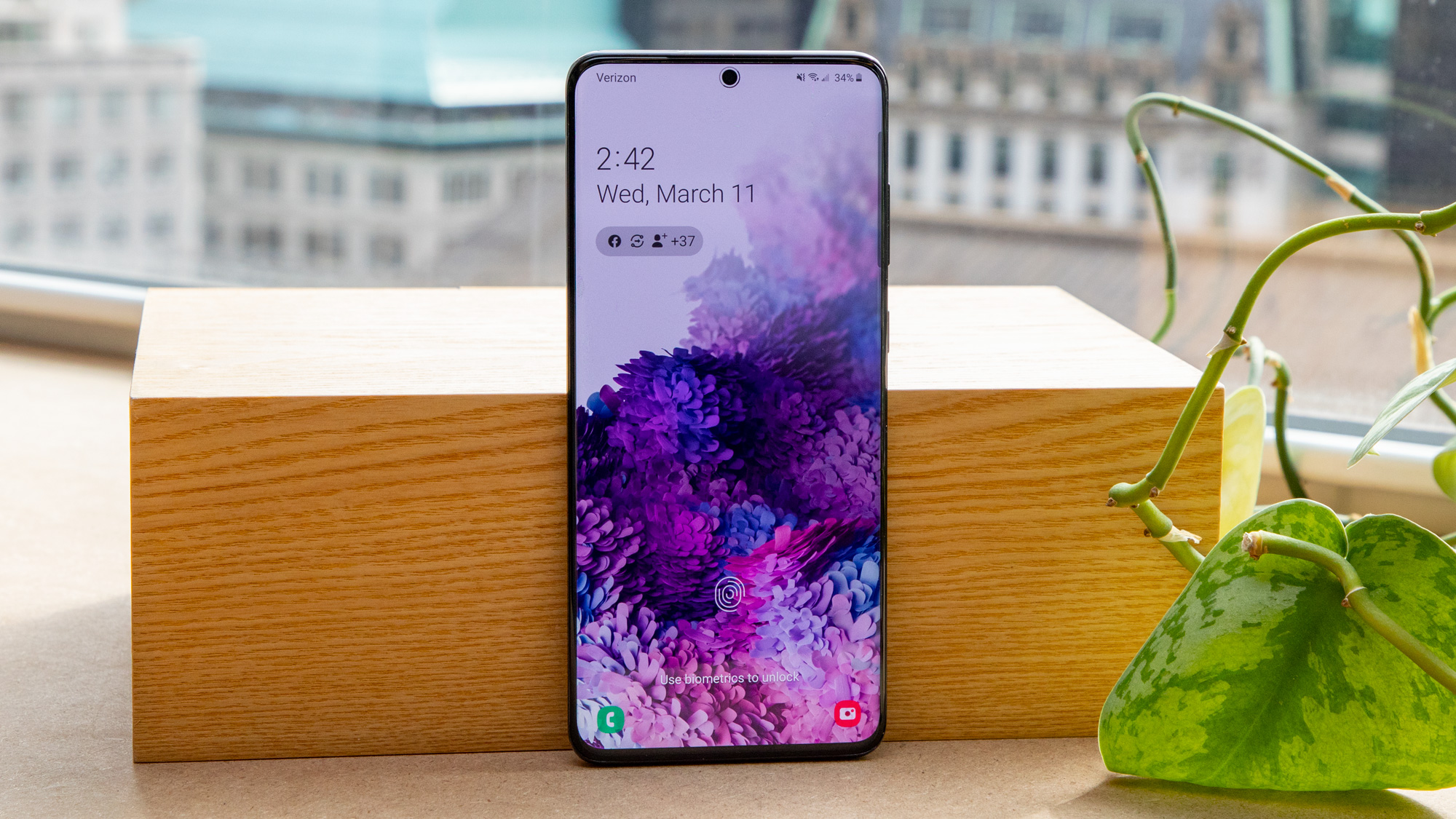 The Samsung Galaxy S20 is the best smartphone available right now. That covers both the S20 and the larger Galaxy S20 Plus, as there's very little difference between the two handsets aside from size and a couple of specs.
They take the very best of what's on the smartphone market and put it together in a compelling package that we loved testing.
Screen: Both these devices have phone screens that are a cut above the rest, and each is capable of a 120Hz refresh rate that will allow for far smoother scrolling and gameplay on your phone's screen.
Battery life: The battery life on the Galaxy S20 and Galaxy S20 Plus isn't the best we've ever seen on a smartphone, but larger batteries than the S10 series allow these devices to last longer and it'll be enough for your day.
Both devices come with wireless charging, and there's also a Reverse Power Share feature that allows you to top up your friend's phone too.
Camera: Samsung has improved the camera suite on the Galaxy S20 devices compared to the Galaxy S10. It may not look far better on paper, but larger pixels and improved software adds to the flagship experience.
Mini verdict: The S20 and S20 Plus are packed full of the best Samsung has to offer, and it comes together to give you the best smartphone experience around right now. If we had to pick one, we'd go for the bigger screen, larger battery slightly improved rear camera of the Galaxy S20 Plus, but both phones deserve their best phone crown.
Read more: Galaxy S20 review | Galaxy S20 Plus review
Price comparison:
The best Samsung Galaxy S20 deals
The best Samsung Galaxy S20 Plus deals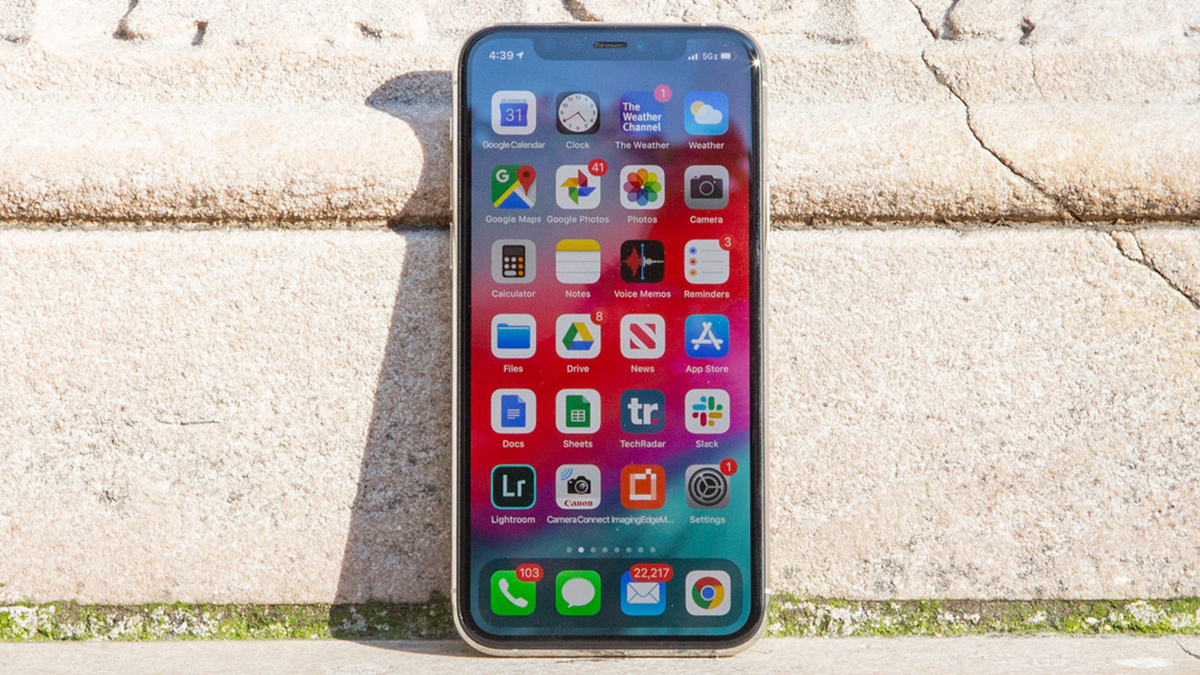 Want something a bit more from your iPhone? You're in luck with the iPhone 11 Pro as it features some improved spec including a more high-end rear camera that can compete with the very best.
It'll cost more than the iPhone 11 did on the page before, but if you're after one of the top iPhones this is the best option with a smaller display than the iPhone 11 Pro Max.
Screen: It's not the largest screen on the market, but it looks great compared to the iPhone 11 and will suit you if you're looking for an iPhone with a smaller display.
Battery life: The battery life is slightly longer than the last few generations of the iPhone, but don't expect anything game changing here when it comes to the length your phone will last for.
Camera: Apple has put most of its focus into the rear cameras on this device, and while the design of the rear of the phone has been controversial these cameras can create some truly stunning photography that competes with the very best camera phones.
Mini verdict: You'll have to spend a bit extra to get the iPhone 11 Pro, but it's well worth it if you want a phone that sports iOS 13 but comes with top-end features.
Read our in-depth iPhone 11 Pro review
Price comparison: The best iPhone 11 Pro deals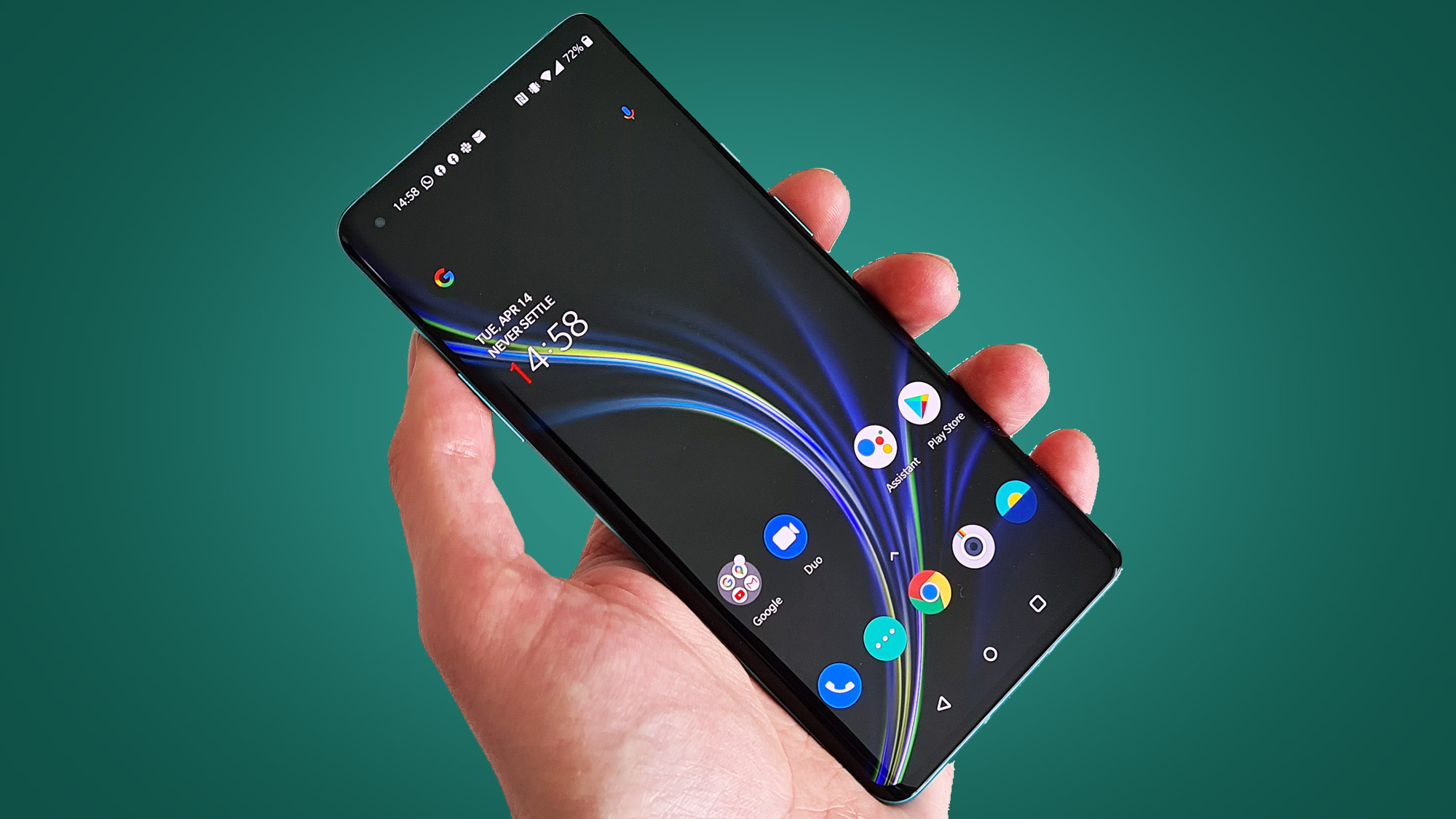 The OnePlus 8 Pro blew us away when we reviewed it, and the company is chasing Samsung and Apple on our best phones list for that very reason. While the OnePlus 8 is also an option, it's missing many of the features we like about the Pro, which we outline below.
Screen: This 6.78-inch has the ability to impress you more than an iPhone for one simple reason: the 'Fluid Display' that sets the refresh rate to 120Hz. Not only does it make game look better, but simply scrolling the web looks smoother. You'll also find nice upscaling and HDR10+ here, though false touches along the screen edges did give us trouble at times. 
Battery life: If you need your phone battery to last all day long, the OnePlus 8 Pro achieves that, according to our tests. Its 4,510 battery capacity isn't the biggest next to what Samsung's phones are touting, but when setting the resolution to Full HD+, we did get by on a single charge very easily. We also took advantage of OnePlus (finally) adding wireless charging – in fact, it's the fastest wirelessly charging device we've ever tested.
Camera: OnePlus has always lagged behind when it came to its cameras, though the OnePlus 8 Pro closes the gap. Its quad-lens array on the back of the phone allows for fine 48MP photos and a 3x optical zoom along with a 30x digital zoom. We can't call it the best camera phone on the market, but it's among the best cameras on an Android in this price range.
Mini verdict: It's amazing that with Apple and Samsung's top phones out of the way, we have the at-one-time-little-known OnePlus doing so well that it's claimed a spot within the top 5 phones of 2020. While this version is more expensive than prior OnePlus phones, it doesn't cut corners. You're getting 5G, a 120Hz screen refresh rate, a great camera with 3x optical zoom, and super fast wireless charging. It's a bit tall and only comes in one size (with the smaller OnePlus 8 a very different experience), and, to be expected, the camera is good but not good enough to rival the phones ranked ahead of it.
Read more: OnePlus Pro 8 review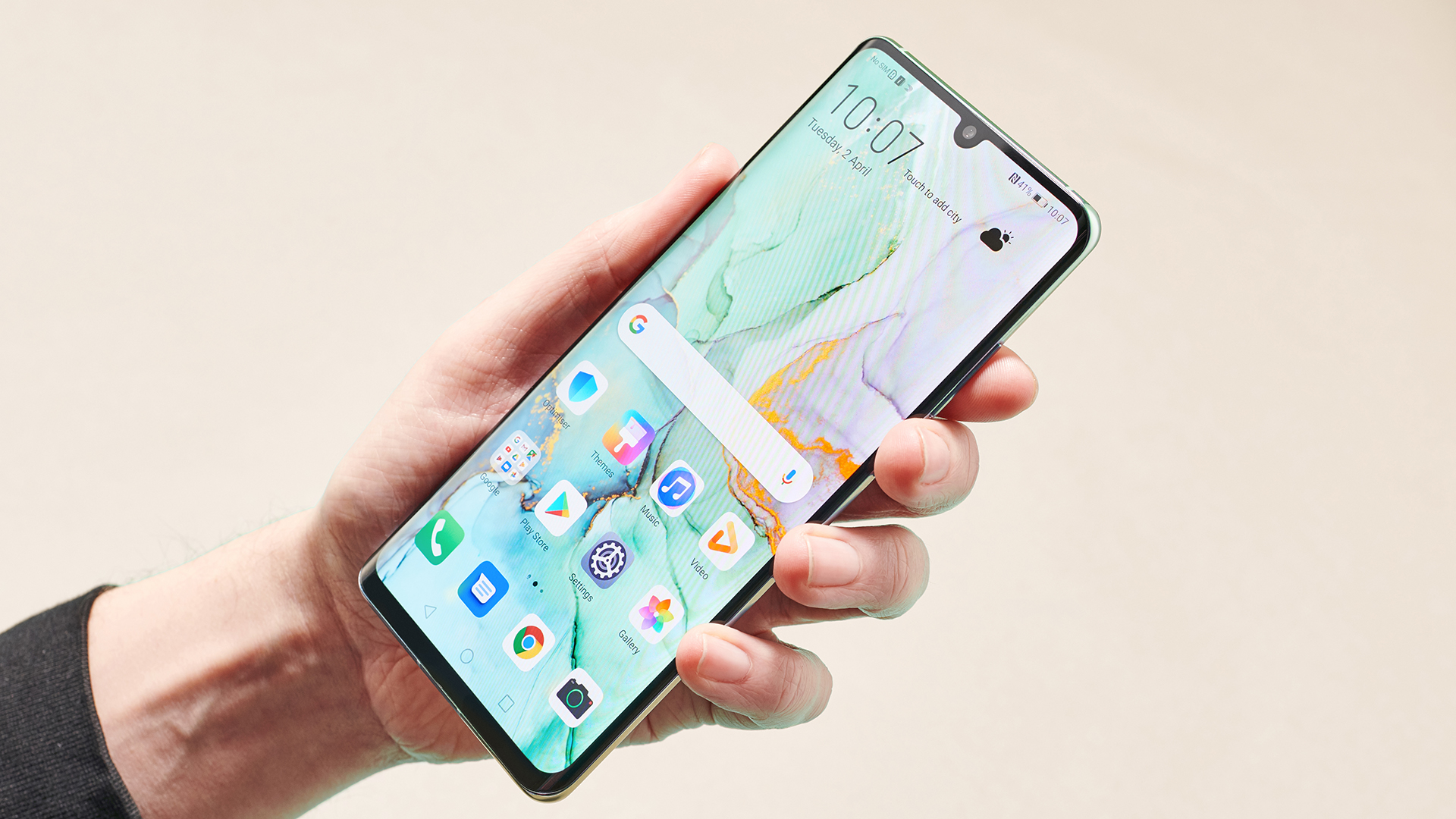 The Huawei P30 Pro is so close to being the best smartphone right now, and for some it will take top spot in their minds.
It's the best phone we've used when it comes to photography with 5x and 10x zoom capabilities and fantastic low-light performance.
Screen: The large 6.47-inch screen on the P30 Pro may 'only' have a Full HD+ resolution, but it's bright, clear and colorful providing an excellent canvas for your apps and games.
Battery life: There's no worry when it comes to the P30 Pro potentially running out of juice, the battery life here is excellent. We regularly got to the end of the day with 30% or more left in the tank.
Camera: The cameras are the P30 Pro's real party piece, providing staggeringly good 5x and 10x zoom, and a digital 50x zoom with gets you insanely close to objects far off in the distance. Its low-light capabilities are also top-notch.
Mini Verdict: The P30 Pro not only sets a new standard for Huawei, it sets a new standard for the entire mobile industry. Its cameras are quite simply astonishing, the design is eye-catching and the power plentiful. It's a true flagship smartphone. 
Read more: Huawei P30 Pro review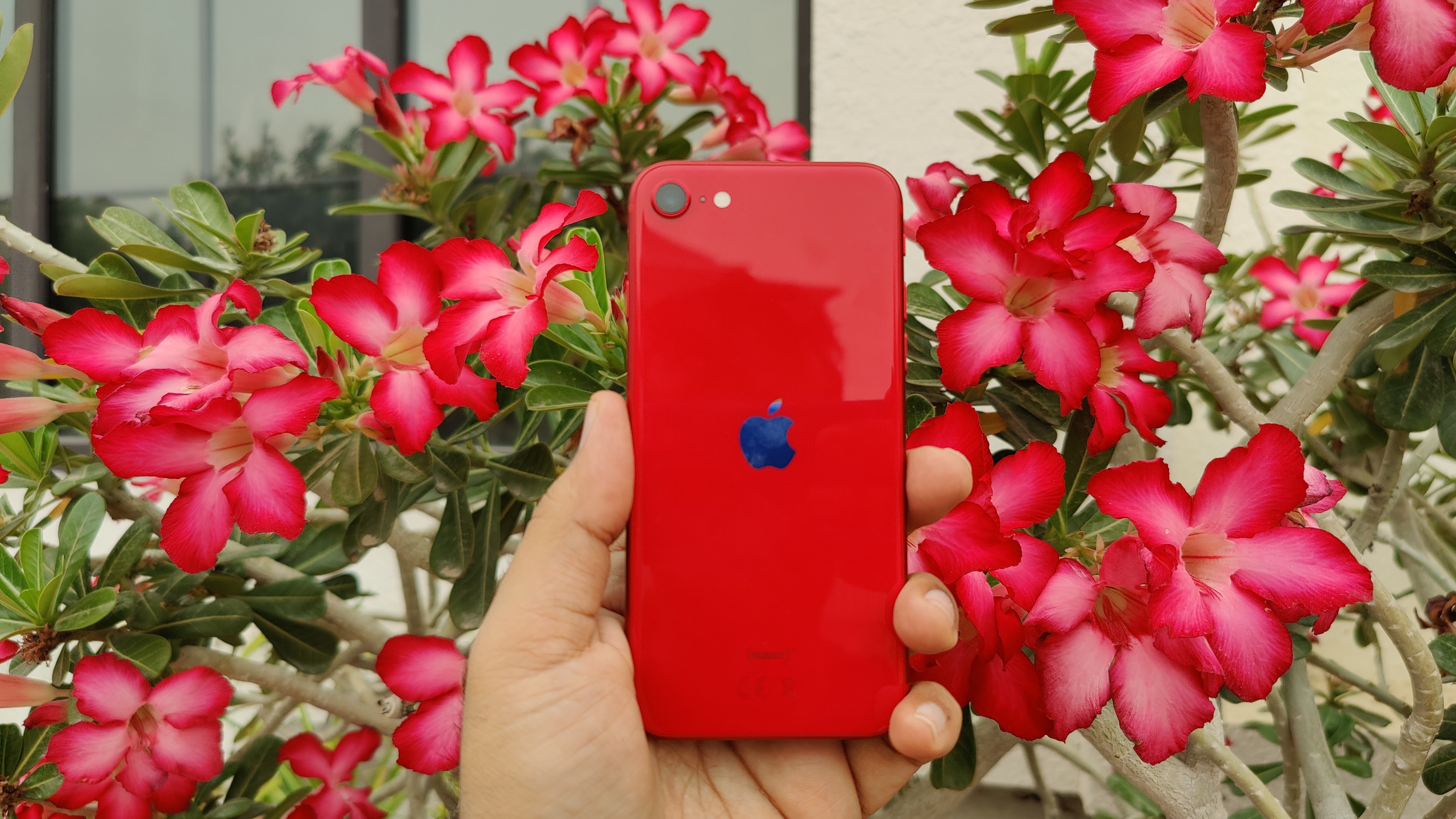 The iPhone SE 2020 is the sequel to the one-hand-friendly iPhone from 2016, and it takes the power and specs we loved from the iPhone 11 series and crams them into the design of the iPhone 7 and iPhone 8.
Screen: This new iPhone SE has a 4.7-inch screen borrowed from the iPhone 7 and iPhone 8, so it's bigger than the original iPhone SE, but remains one-hand-friendly. That's become important for people who have been demanding a smaller phone. This is the one to get, even if the resolution and bezel won't wow anyone.
Battery life: As long as you aren't a power user (who would likely opt for the iPhone 11 series anyway), then you'll be OK with what Apple offers in terms of battery life. It's not going to last you any longer than a day, though, with generally the same amount of power as we saw on the iPhone 8, which had a 1,821mAh battery capacity.
Camera: For the money, the iPhone SE 2020 takes perfectly fine photos in good light. You won't notice much of a difference outside of it occasionally failing to nail perfect exposure levels and depth of field outdoors during the daytime. Dim the lights, however, and you'll notice one glaring omission: the night mode that's on the more powerful iPhones. That requires an upgrade to at least the iPhone 11.
Mini verdict: This isn't Apple's most powerful iPhone, but it's the best value for people who want to stick with iOS 13 without paying through the nose. Its screen technology won't wow you like an iPhone 11 Pro, and there's just one camera on the back, but starting £419 means this is hard to be if you're on a budget and don't want to switch to Android. 
Read more: iPhone SE 2020 review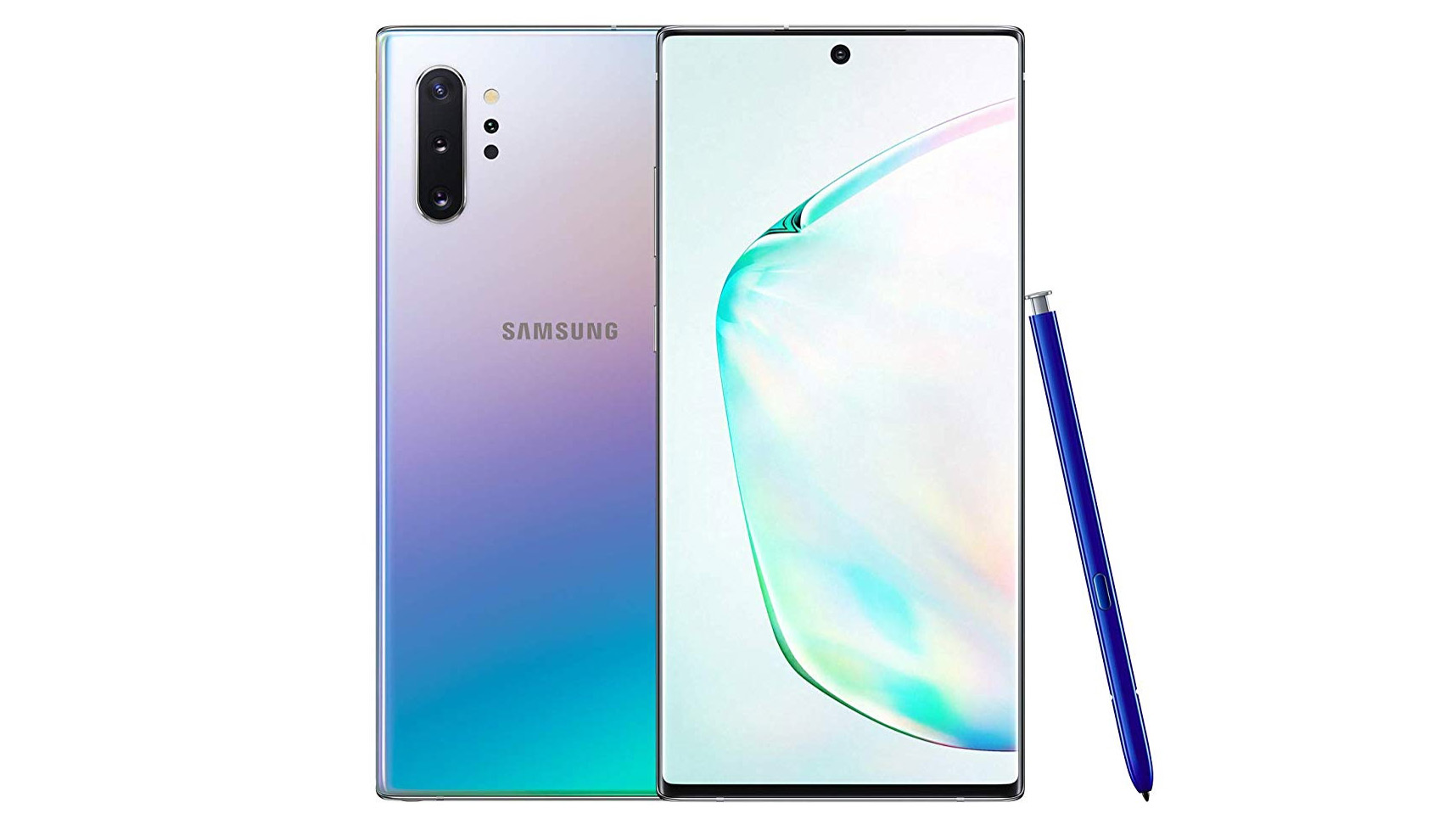 The Samsung Galaxy Note 10 Plus is one of the largest phones there is, but this stylus-toting handset is one of our favorite phone you can buy right now.
It's expensive, but it features some of the best specs you'll get on a smartphone in 2019.
Screen: The screen on this phone is huge and the Infinity-O cutout means there's little interruption to the display here, allowing for an immersive experience.
Battery life: We found the battery life on the Samsung Galaxy Note 10 Plus to easily last the whole day, plus the fast charging tech means you're able to pump it up quickly when you're nearing 0%.
Camera: The camera setup on the Samsung Galaxy Note 10 Plus isn't the best on the market, but it's impressive and offers a lot of fun features that you may want to play around with.
Mini Verdict: Samsung's Galaxy Note 10 Plus is a remarkable device, but it's only for those who want a large phone and don't mind spending that bit extra on a device. The S10 Plus will be more suitable for most, but the Note 10 Plus is a great phone too.
Read more: Samsung Galaxy Note 10 Plus review
Price comparison: The best Samsung Galaxy Note 10 Plus deals

Source: TechRadar