The best monitor 2019: the top 10 monitors and displays we've reviewed
|
While they won't make your computer run faster, the best monitors can still make your computing experience better by reducing eye strain – which will inturn improve productivity. And, the way we look at it, monitors should be cost effective, too, so anyone can find a decent monitor no matter the budget. With high resolutions, speedy refresh rates and every screen size you can imagine, you can make your work easier on the eyes.
Whether you're looking for a gaming monitor to keep up with the gaming PCs, or if you just bought a MacBook Air and you need one of the best USB-C monitors, you've come to the right place. And, you can trust our picks – we've tested and reviewed them all ourselves.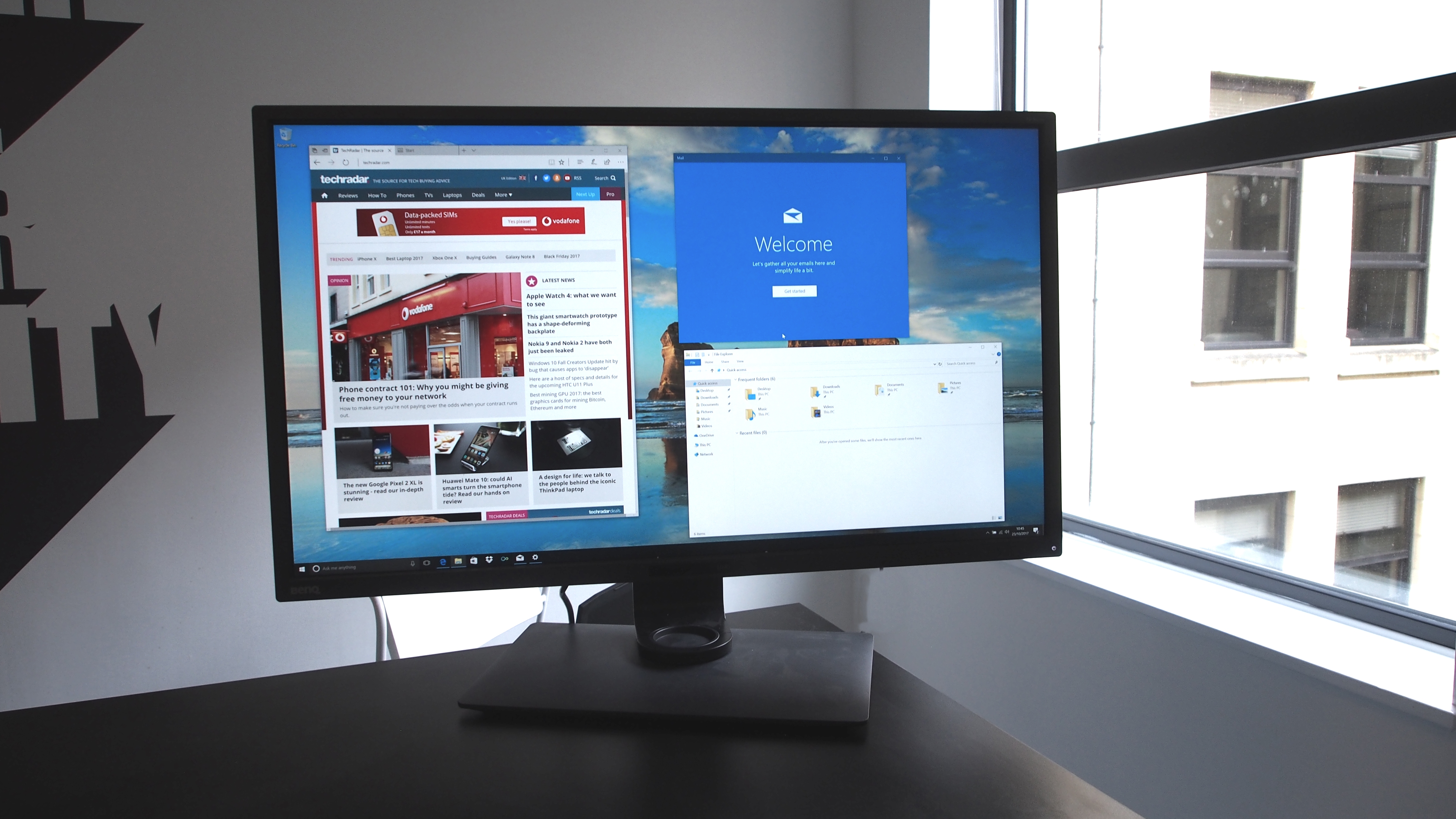 Now that the best PCs can handle 4K easier than ever before, the best 4K monitors are everywhere. That's why BenQ launched the PD3200U, a massive 32-inch Ultra HD display, as part of its Designer Monitor range. Marketed to creatives and professionals, BenQ has crafted, seemingly by mistake, a panel that gamers can get behind, too – as long as they can find room on their desks. However, 3D designers especially will love this display, thanks to the factory-calibrated color accuracy and CAD/CAM mode. 
Read the full review: BenQ PD3200U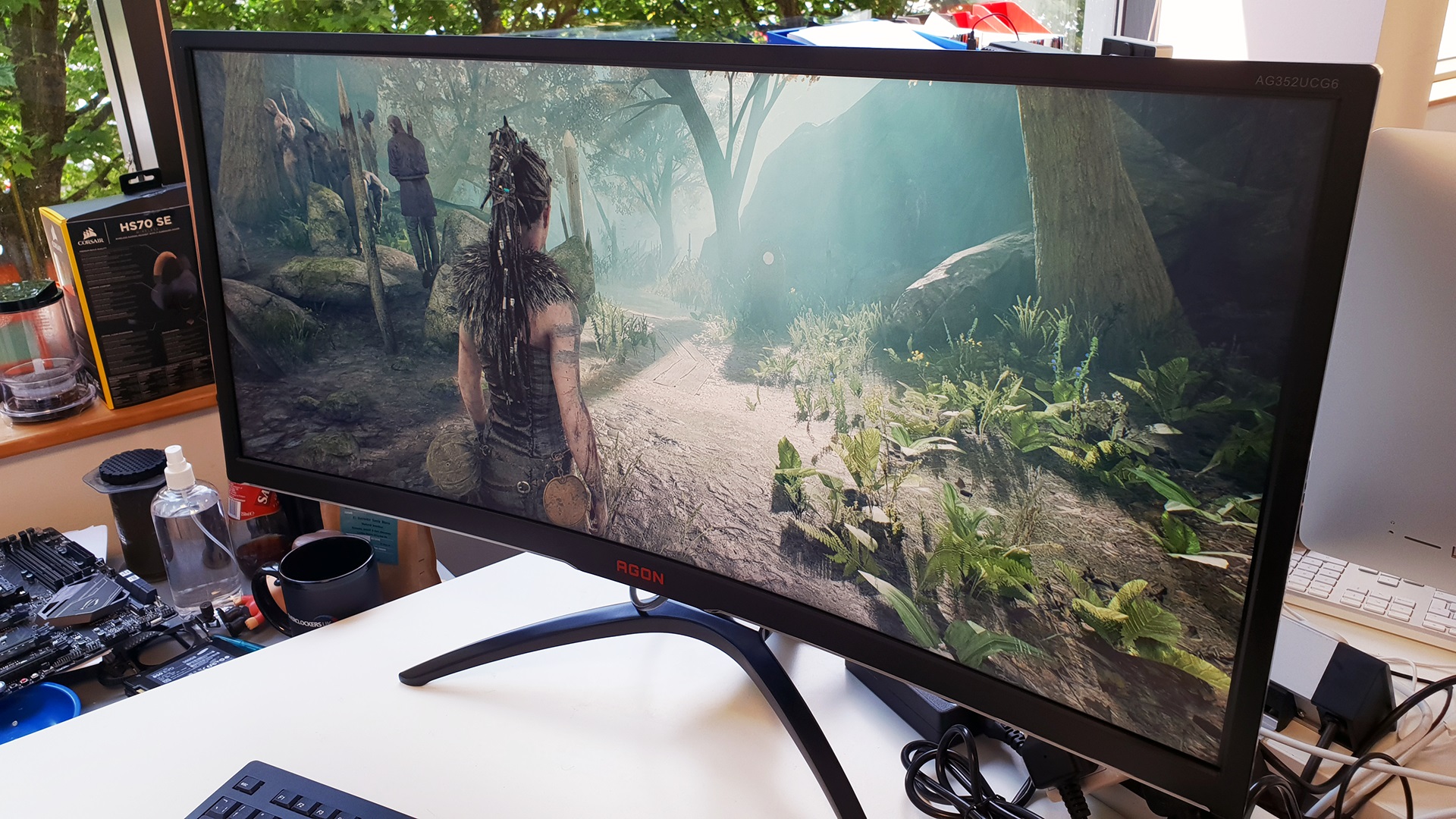 The AOC Agon AG352UCG6 Black Edition is marketed as a gaming monitor, but if you need an ultra-wide monitor, you really can't do much better. With its sublime color support, strong contrast ratio and lightning-fast 120Hz refresh rate – everything you do on your PC is going to feel quick, snappy and it'll look good while doing it. It's kind of expensive, but this ultra-wide monitor can significantly boost productivity, so it's totally worth it – it's one of the best monitors you can buy today, as long as you have the hardware to drive it. 
Read the full review: AOC Agon AG352UCG6 Black Edition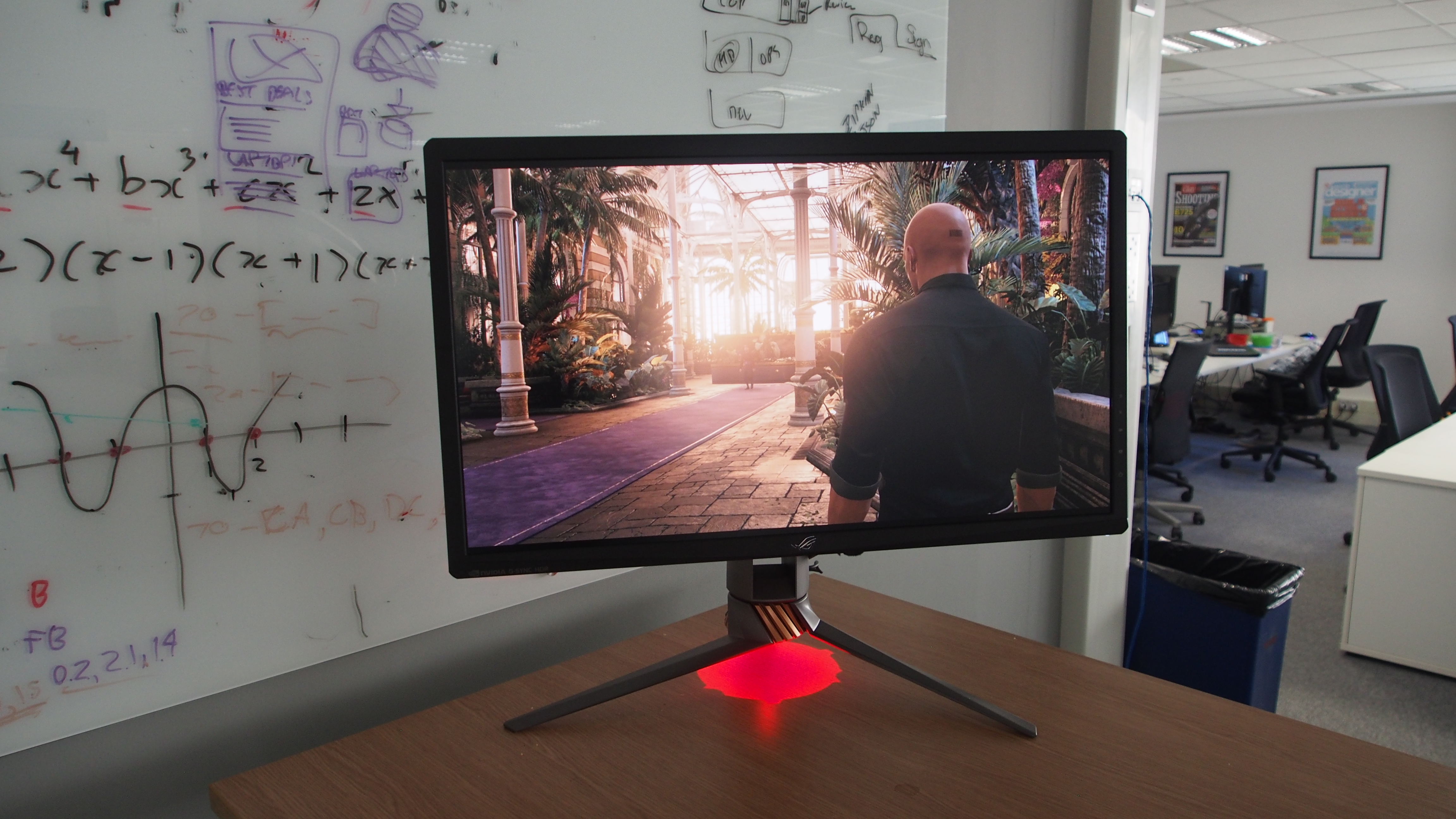 When it comes to the best monitors, sometimes we'll come across something that manages to combine so many high-end features that it seems almost alien – the Asus ROG Swift PG27UQ is one such display. Not only does this gorgeous display feature an Ultra-HD 4K display, but it tops that off with HDR and Nvidia G-Sync tech – a trifecta of high-end features that makes this the best monitor you can buy today, if you have the cash. If you're doing any kind of photo or video editing work, you really can't go wrong with this display.
Read the full review: Asus ROG Swift PG27UQ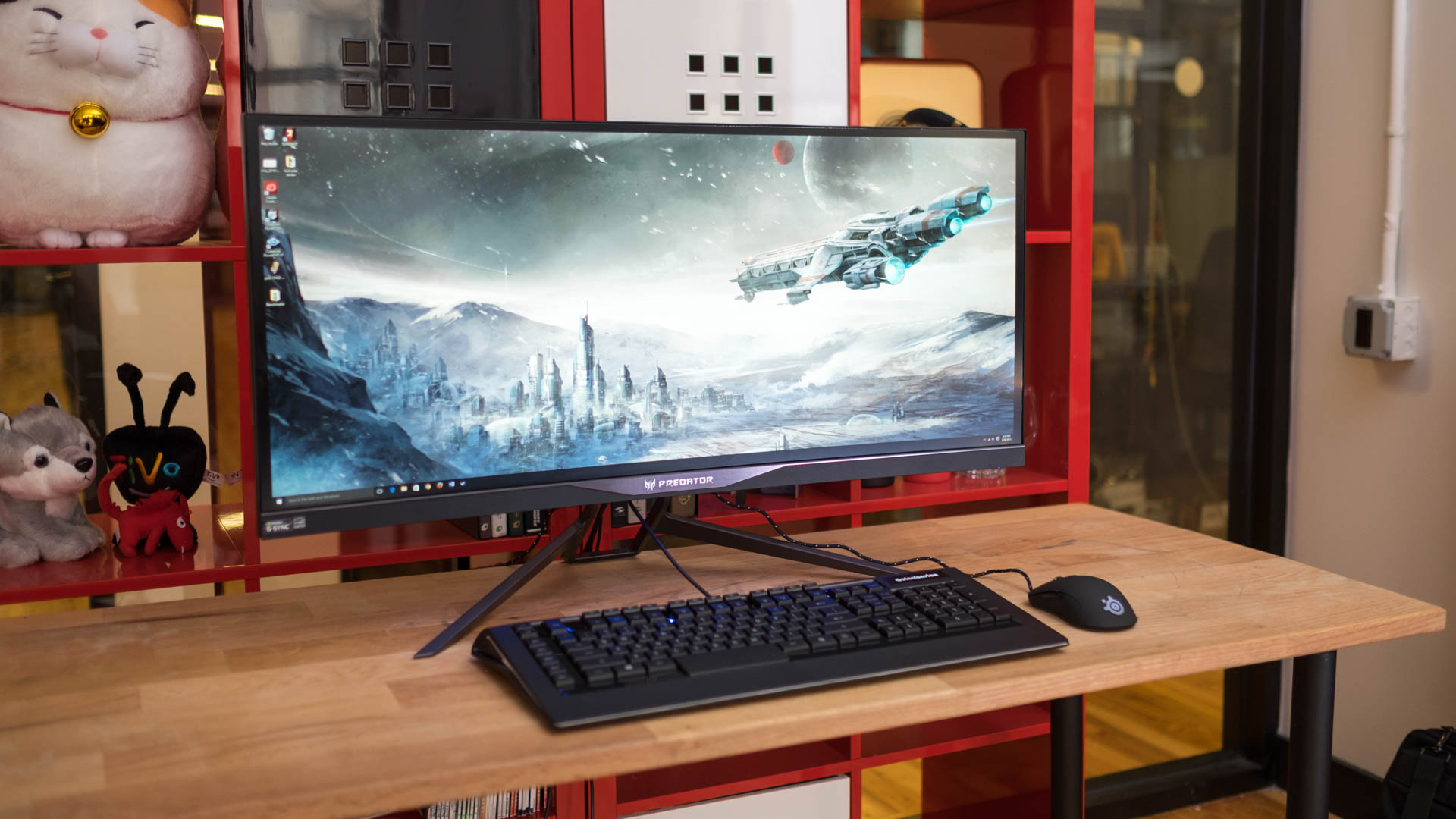 When you start to grow weary of the same old 16:9 aspect ratio, nothing hits the spot like a cinematic 21:9 display. It's probably not the best for watching Netflix or YouTube, but the Acer Predator X34 is a great example of what an ultra-wide monitor can do. Boasting an attractive aluminum bezel and polygonal stand that resembles a bird's foot, this massive 34-inch monitor is a wonder to look at. More importantly, armed with Nvidia's G-Sync tech, you won't need V-Sync stressing out your graphics card. The Acer Predator X34 does all the heavy lifting for you. This is about as immersive as a gaming monitor gets. 
Read the full review: Acer Predator X34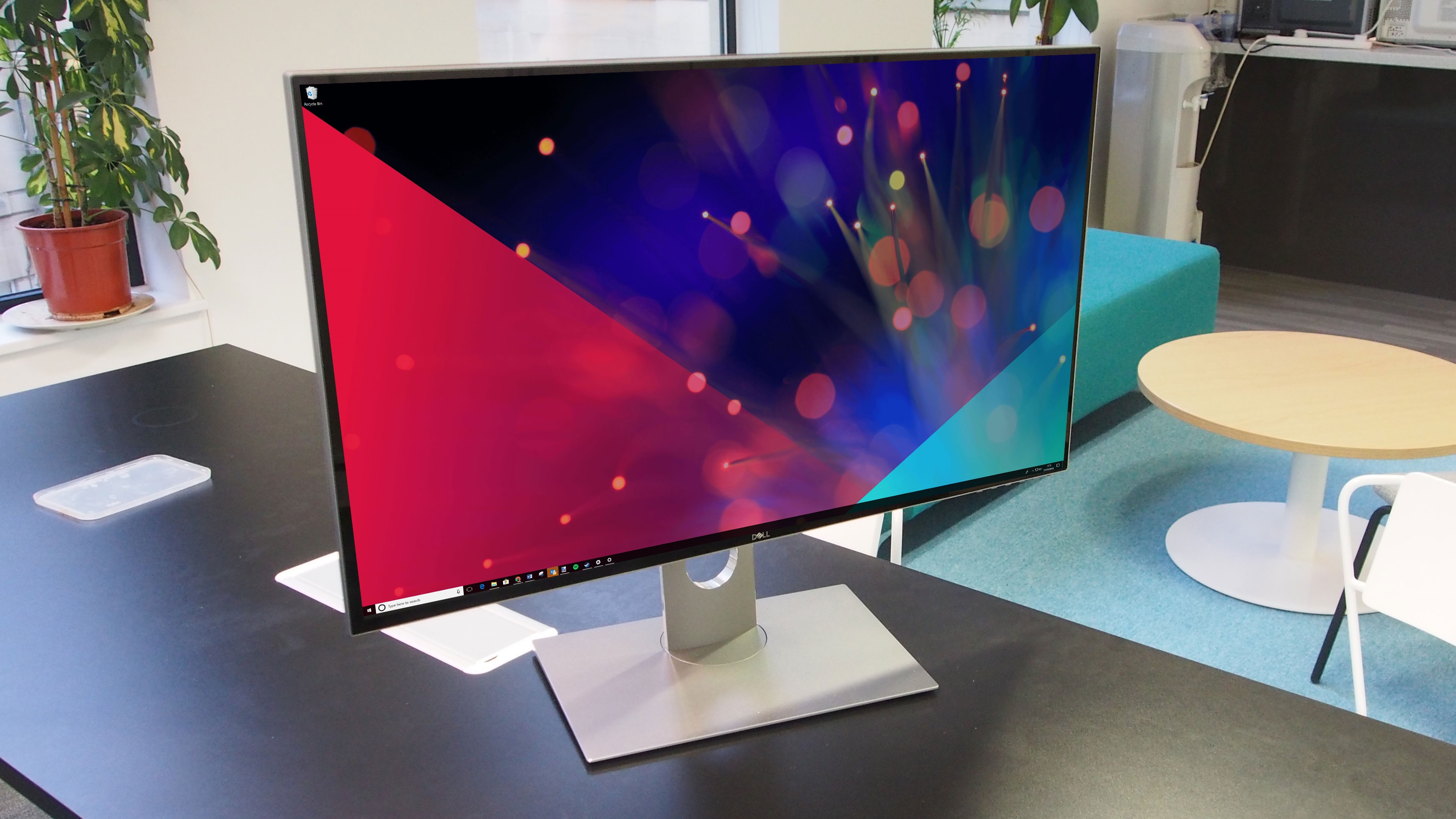 We don't often run into technology that's so far ahead of the curve that we're left dumbfounded. The Dell UltraSharp UP3218K is the most recent example. Finding a monitor that can reach the raw beauty this one does should be impossible. It's not just the resolution, either – Dell went a long way to make sure that the build quality and color reproduction are the best in the business, and well, it is. The Dell UltraSharp UP3218K is aimed at professionals, obviously, so if that sounds like it's up your alley, it's probably the best monitor for you. 
Read the full review: Dell UltraSharp UP3218K 
This product is only available in the US and UK at the time of this writing. Australian readers: check out a fine alternative in the BenQ PD3200U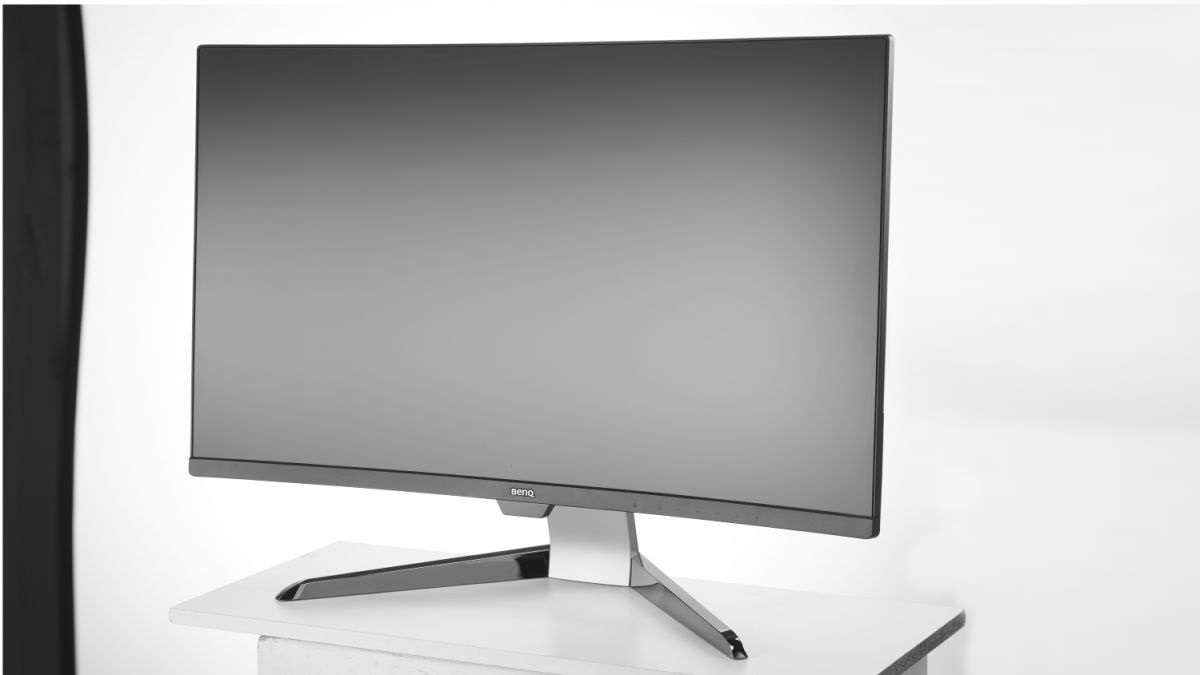 If you're looking for a great 1440p monitor with HDR for multimedia and gaming, the BenQ EX3203R might be the best monitor for you. This monitor is notable because it manages to bring in a ton of high-end features into a monitor that is extremely affordable. And, while 32 inches might sound like a bit much for a monitor, the 1800R curvature on this BenQ panel means that it's easy to use, both for productivity and for immersion in your games and media. 
Read the full review: BenQ EX203R 
This product is only available in the US at the time of writing. UK and Australian readers: check out a fine alternative in the Acer S277HK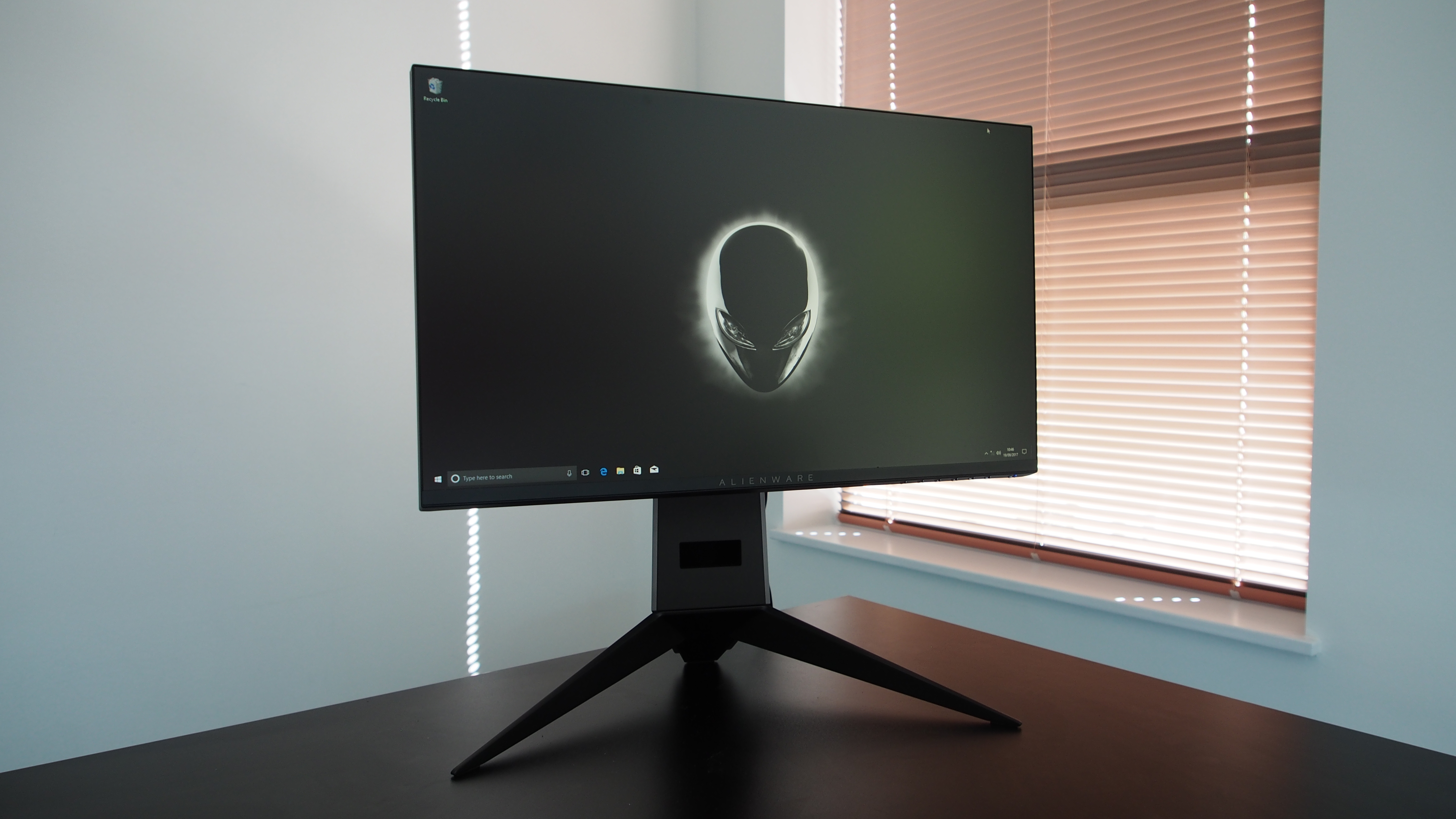 Depending on your budget, it might break the bank – like any Alienware product – but Dell's 25-inch gaming monitor will all but eliminate screen tearing. Whether you have an AMD Radeon VII or an Nvidia GeForce RTX 2080, there's a configuration for you. With G-Sync or FreeSync taking away some of the heavy lifting from the GPU that would otherwise be spent on VSync, the Alienware 25's 120Hz refresh rate may actually be viable. And, the 1ms response time is just the gravy on top.  
Read the full review: Alienware 25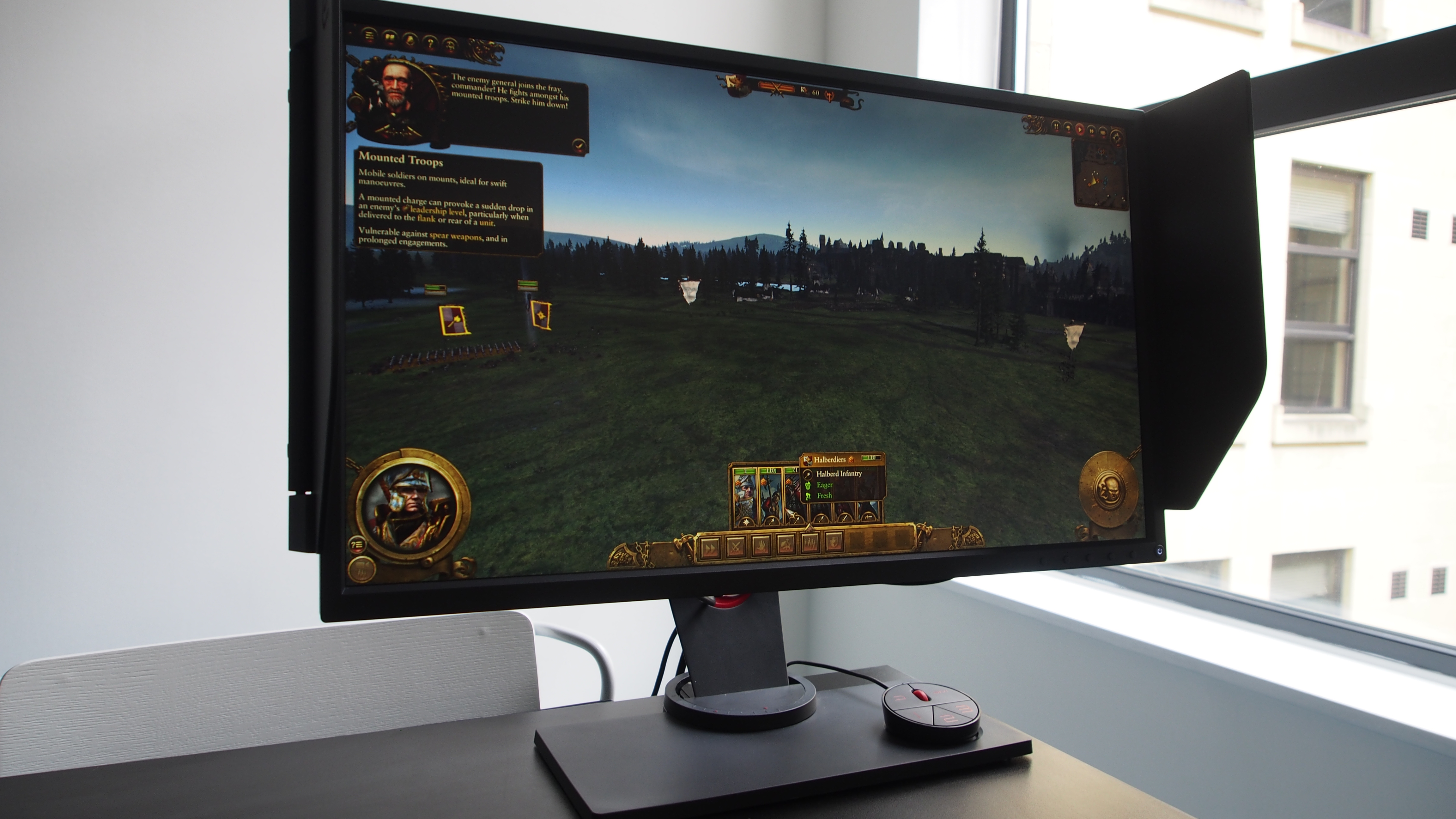 You might not believe it at first glance, but the BenQ Zowie XL2540 is every bit the gaming monitor that the Asus Predator X34 is. And though it may not seem it from the outside looking in, it does its job remarkably well too, sacrificing dazzling lighting effects for a zippy 240Hz refresh rate and nigh-instantaneous 1ms response time. There's no G-Sync or FreeSync, as this monitor assumes you already have a rig that's plenty capable of eliminating screen tears on its own. Instead, this monitor keeps it simple by supplying you with lots of visual presets, an "S Switch" control pod for managing those presets and even a pair of adjustable light screens.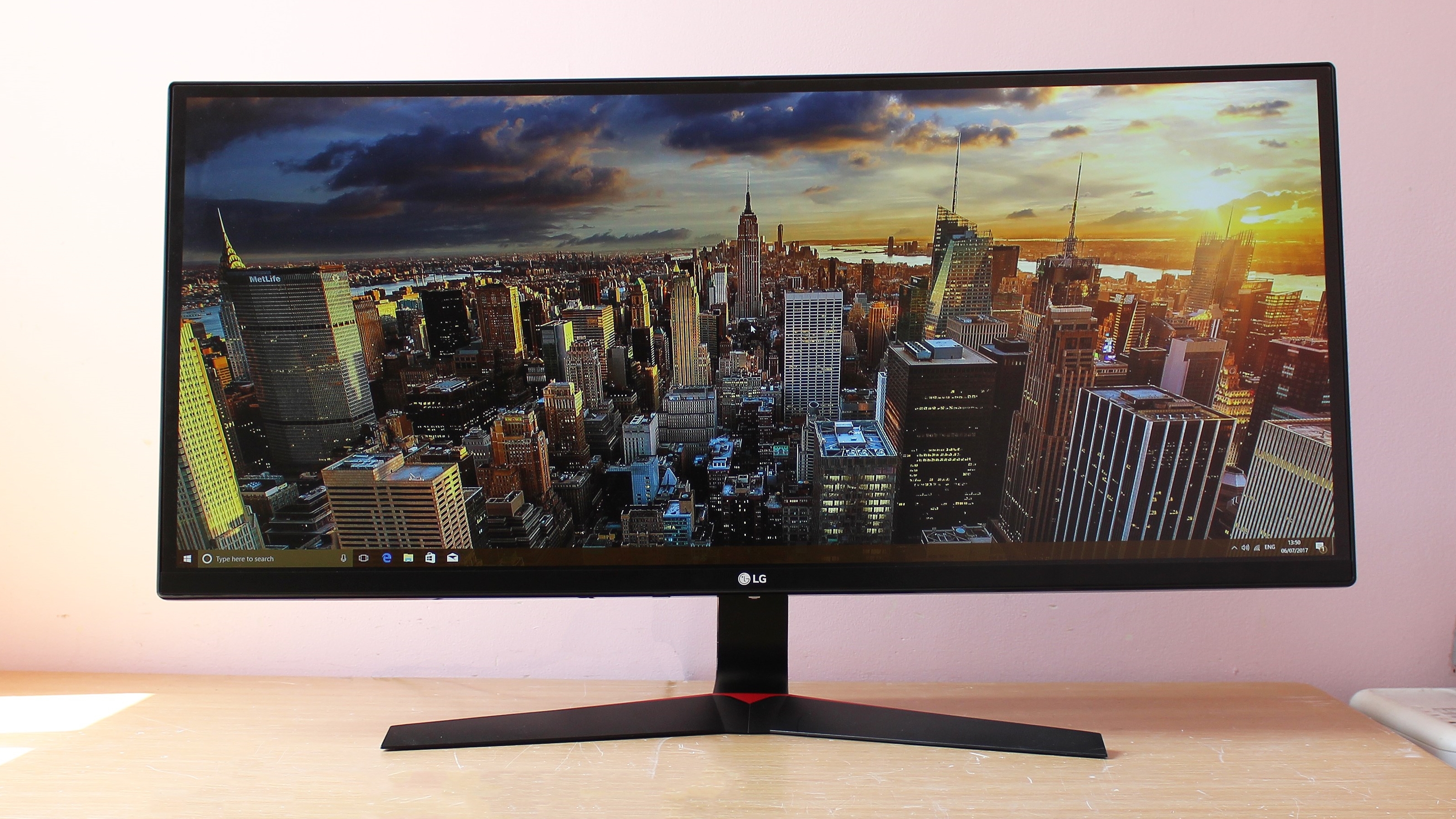 If you're running games using a weaker GPU and you're looking to get into ultra-wide displays without spending a fortune, you might want to check the LG 34UC79G-B out. This monitor, measuring in at 34-inches diagonally, is equipped with AMD FreeSync for screen tear elimination and a 21:9 aspect ratio best suited for games and cinema. Despite its resolution being lower than other ultrawide displays out there, this LG monitor pulls off a crisp image nonetheless – and with stunning color accuracy at that. Plus, you can change the height, which is more than can be said for even some of the more expensive 4K monitors out there. 
Read the full review: LG 34UC79G-B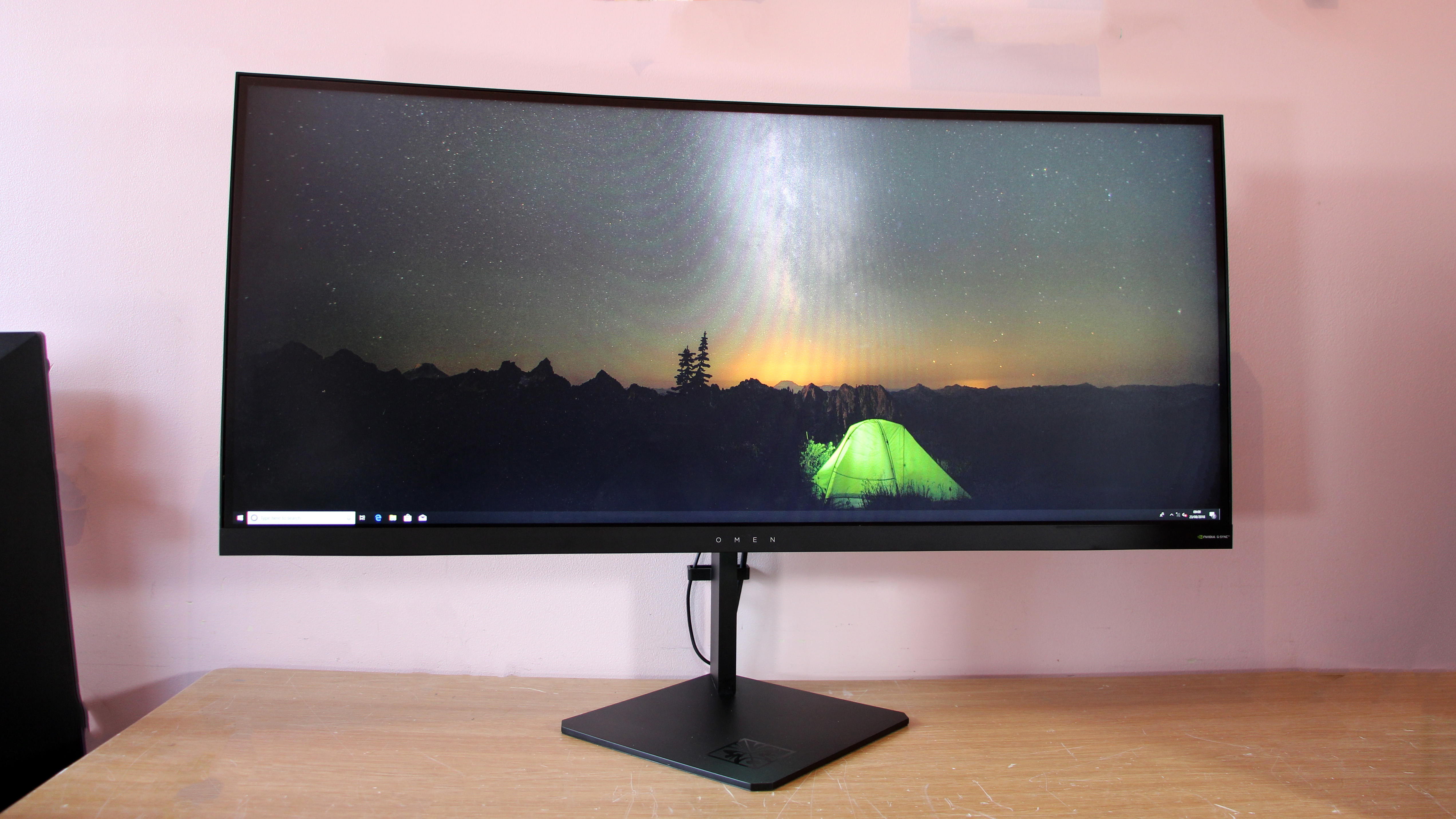 If you're planning on picking up a new Nvidia Turing graphics card on launch (we can't blame you), you're going to want a monitor that can take advantage of that powerful graphics card. The HP Omen X 35, then, might just be the best gaming monitor for you. Rocking a WQHD panel with 98.7% sRGB coverage, the best PC games are going to just pop on this display. And, it's G-sync enabled, so you don't even need to worry about screen tearing or artifacting. 
Read the full review: HP Omen X 35 

Gabe Carey and Bill Thomas have also contributed to this article
Get one of the best monitors on sale this Black Friday
Image Credits: TechRadar

Source: TechRadar