Update: There's a new 2DS model in town and it's called the new Nintendo 2DS XL. This addition to the DS family combines the clamshell design of the 3DS with the two dimensionality and affordability of the original 2DS. Check out our full review of the console right here. 
Original article continues below…
If you still think the 2DS is completely bonkers, you probably haven't wrapped your hands around one yet. Putting out a two dimensional version of the 3DS with all the other features might seem odd on the face, but pick one up and it all starts to make sense.
This isn't a gaming device for the real gamers. At £110 ($130) it's a way for Nintendo to get younger children (and possibly even their parents) tapping into the 3DS game library.
The problem with Nintendo as of late is that it's been getting itself into a bit of a muddle when it comes to explaining why we need its consoles in our lives.
With the 2DS, it needs to yell its message loud and clear: the 2DS is cheaper and more robust handheld, and, therefore, perfect for kids.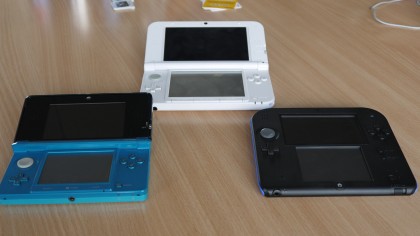 Dropping the clamshell design, Nintendo's 2DS comes in a wedge-shaped slate design that feels (and looks) pretty weird at first. It's also the first non-hinge handheld since the GBA Micro.
But within minutes of holding it we found that these feelings faded away and that, actually, the 2DS is surprisingly comfortable to hold. It's not the most ergonomic thing in the world though certainly better than what we expected.
All the buttons found on the 3DS are here except there's also been a slidable sleep button added to compensate for the lack of hinge-closing functionality. Meanwhile the home button has been blown up a bit and sits under the bottom display.
The start and select buttons can now be found to the right of the screen and the circle pad and d-pad are now further up on the left.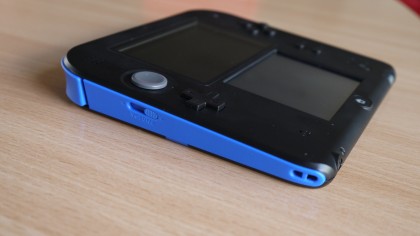 The 2DS comes in either blue and black, red and black, or, if you live in the US, black and red. But the Nintendo 2DS doesn't feel like a piece of premium tech. Instead Nintendo has opted for something that feels cheaper and more plasticky than the 3DS and 3DS XL.
We reckon you could chuck this at something with a fair bit of force and it would be ok, which we guess is sort of the point. Kids and hinges don't tend to get along; kids and delicate touchscreens don't really see eye to eye either.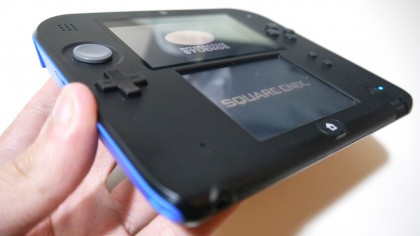 So the 2DS is sturdy and able to take a bit of a knocking. But after enough tossing around even the 2DS will start picking up scratches. So we'd recommend pairing it with a protector case if you plan to put it under the Christmas tree for someone this year.
Although there's logic in the "stripping down" thought process, we do think Nintendo could have still offered something a tad nicer for the price. For example, the 2DS now comes with just one speaker on the console, which means it loses the stereo sound of the 3DS. It's a noticeable shame.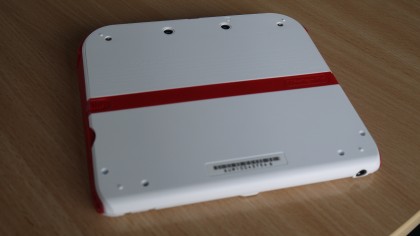 The camera is perhaps the most curious part of the 2DS. While the handheld no longer owns a 3D display, Nintendo has chosen to keep the two cameras on the back. This means you can still take 3D pictures but won't be able to make them pop unless you transfer them to someone else who has a 3DS.
It also means that you'll be looking at some pretty grainy shots on the 2DS screen given . Really, a better 2D camera would have fit in better here.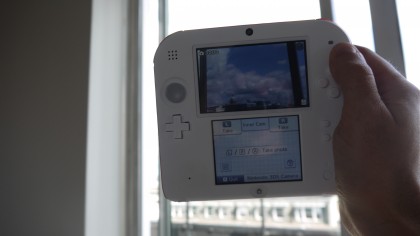 We can't see many kids making an effort to get their pictures in full stereoscopic action. Really, we'd have rather Nintendo dropped a camera and added another speaker instead.
The 2DS screens measure at the same size as those found on the standard 3DS: the upper screen is 3.53 inches and the bottom is 3.02 inches.
We talk about them like they're two separate things but actually it's one big touchscreen divided by a bit of plastic and with another layer of transparent plastic covering the top half of the display.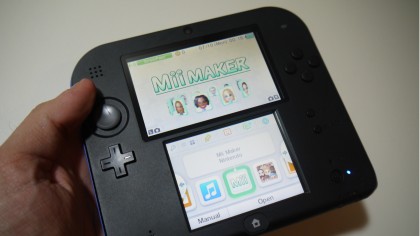 Anyone who's got used to the more spacious dimensions of the XL might find it hard adjusting their eyes back to the smaller displays but quite honestly we find them substantial enough.
It's certainly a rival to the Vita, but there's enough screen real estate for likes of Pokemon and even flying around on Kingdom Hearts was as good as ever.
Nintendo says you'll get about 3.5-5 hours of play with 3DS games and 5-9 hours with older DS titles. We found that was pretty accurate though online play obviously sucks that down a fair amount.
The even better news is that the 2DS actually comes packed with a mains charger this time, not making the same bizarre move of the 3DS XL.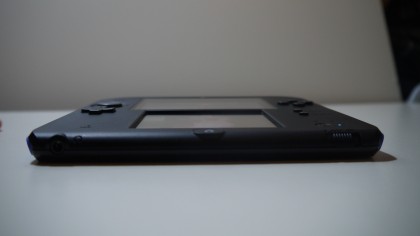 As mentioned, the 2DS can play all your 3DS titles and your DS games too. If you're familiar with the 3DS then there's nothing new to tell you here in terms of what titles are on offer
In terms of how you play, removing 3D on most of the games won't affect gameplay, but there are a few exceptions such as Mario 3D Land where parts of the game will become more challenging as a result.
There are a few puzzles in Mario 3D Land that rely on trickery with the 3D, and without that in place it makes the experience a tad more frustrating.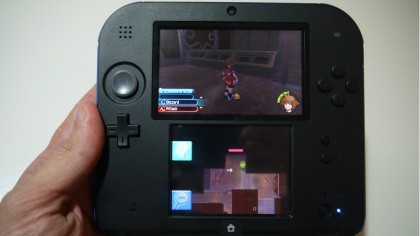 The other small thing to note is any games that normally require you to close the 3DS system at any point (and there are only a couple) are now dealt with by sliding the sleep button on and off again.
But the 2DS arrives in time for the new Pokemon games – X and Y – and it's unlikely that this is a coincidence, especially as the new pocket monster installment doesn't really utilise the 3D effects on the 3DS at all.
As for other games, you'll get a 4GB SD card with the 2DS which will let you download a few titles but anything more than three or four big games and you'll want to get something bigger. Trust us.
We liked
The 2DS is a great way of entering Nintendo's handheld family without spending too much money to do so, but we're really talking to kids and parents here. Come Christmas day there's sure to be a lot of these around trees and hopefully pack with some of the excellent games currently available for the handheld.
It's that excellent lineup of games that makes it even easier to recommend the 2DS. With a generation of kids familiarising themselves with quick and easy games like Angry Birds, it's important for Nintendo to show them how much better gaming can be. And even better, then 2DS is a hell of a lot sturdier than a smartphone.
We disliked
There are a few things we'd change. First, we'd drop the 3D camera abilities – who's really going to bother with it? Then we'd add another speaker for stereo sound. We'd also think about the overall feel. It's not bad, but that wedge form could be a little less defined, in our opinion…
Final verdict
If you're a gamer who hasn't jumped into the DS game yet, the 2DS is not the place you'll want to start. But if you're buying for someone younger who's been pestering you for the new Luigi's Mansion, the 2DS could be exactly what you need.
Not only can it withstand some heavyhandedness, it's all the more affordable for it with its cheaper design. It makes a lot of sense for Nintendo to push this out – let's just hope it can get the message across.

Source: TechRadar