CES 2019: here's what you can expect from the annual tech-stravaganza
|
CES 2019 officially kicks off on Tuesday January 8, and the TechRadar team is covering the show live. Even though it starts tomorrow, we've seen a major keynote from Nvidia, and today, Monday January 7, sees LG, Samsung, Sony and others take the stage, with a steady stream of big exciting announcements.
After the deluge of news, we'll be hitting the show floor trying to find the best, most innovative and yes, even the strangest, products at the show. It's exhausting work, but there's no place like Vegas during CES.
What can you expect to see at this year's show? We've got all the details, predictions and postulations for what you can expect to see at CES 2019.
[Update: The big news that dropped on Sunday was that Byton will release its M-Byte car by the end of 2019; AMD revealed its 2nd Gen Ryzen mobile CPUs; and Samsung will support AirPlay 2 on its QLED TVs starting later this year.]
What and when is CES 2019?  
The 2019 International CES will begin on Tuesday, 8 January and end on Friday, 11 January. It's been taking place since 1967 and is staged by the Consumer Technology Association (CTA), a trade organization that represents over 2,000 consumer tech companies in the U.S. 
Though it gets a lot of attention from the world's media, this is not an event where the public can go see the latest tech. Unlike the IFA exhibition in Berlin each August, the CES is open only to the electronics trade, as well as journalists, bloggers and plenty of blaggers. (You know who you are…) 
How big exactly is CES? It's huge. If you're going for the first time, go on a few five-mile walks in the preceding weeks. Seriously, it's hiking boots-big. There are 2.75 million net square feet of exhibit space. Eleven venues. 24 product categories. Some company's booths are vast and complex, while other, smaller firms grab a table in one of the 25 marketplaces. 
In terms of footfall, the CES attracts about 180,000 people from 155 countries, as well as 6,500 media, who visit 4,500 exhibiting companies. All the biggest tech companies in the world gather … well, except for Apple.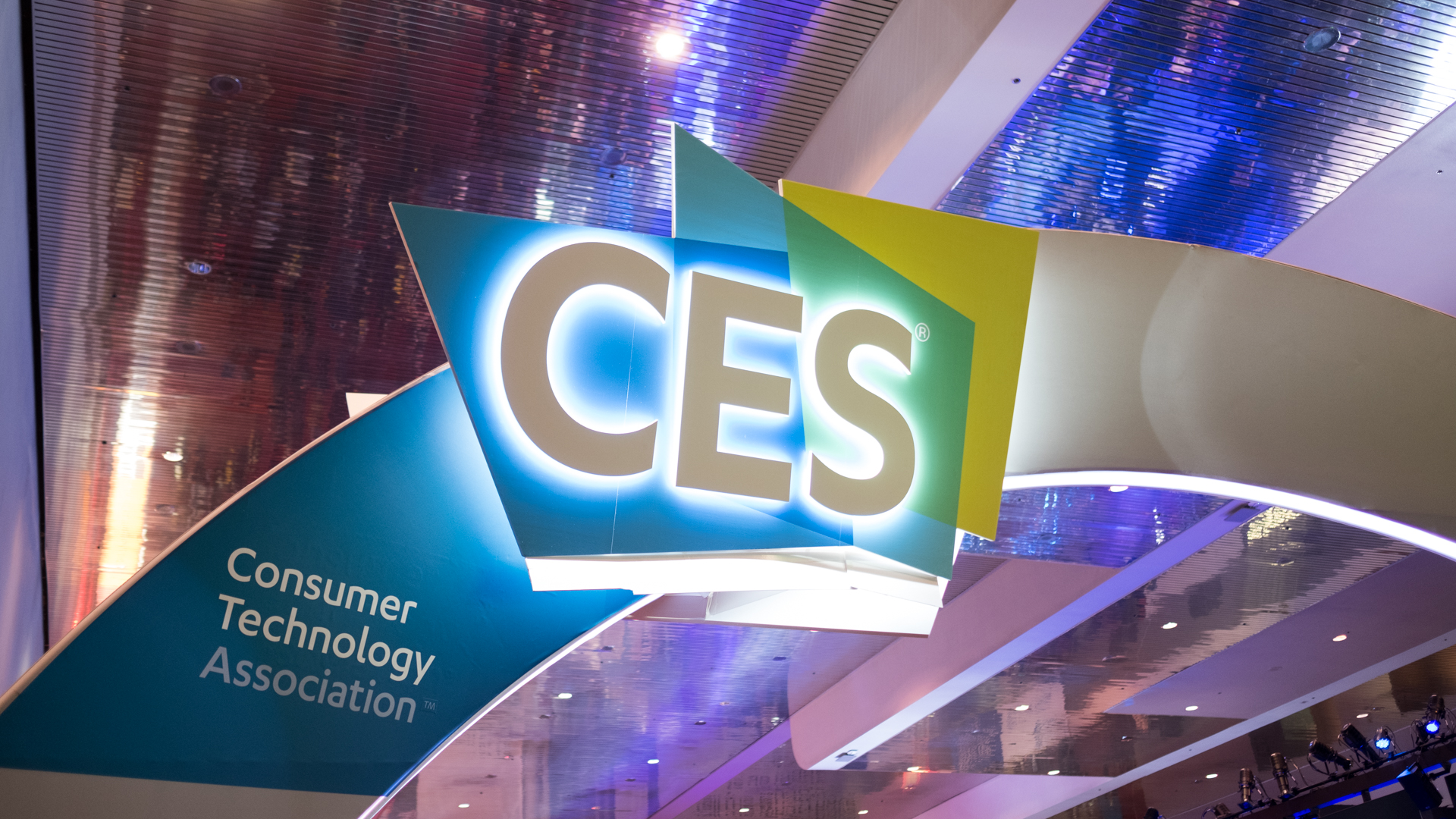 Where will CES 2019 take place?
Since 1978 the CES has been staged in Las Vegas. Why? Hotel rooms, all 150,000 of them, and counting. The main venue is the Las Vegas Convention and World Trade Center (LVCC), which is a short (and very busy) monorail ride from The Strip, where most of the hotels are. 
Along with the nearby Westgate Las Vegas and Renaissance Las Vegas, this is referred to as Tech East. This is where most of the major booths are. Tech West (comprising the Sands Expo, The Venetian, The Palazzo, Wynn Las Vegas, and Encore) is where you'll find hi-fi and audio. 
At Tech South (ARIA, Park MGM/Park Theater and Vdara) you'll see VR, AR, and gaming. There are shuttle buses between the venues, but it's best to stay put for the day at one of the three areas to avoid the traffic. 
When do all the announcements happen?
Although the weeks before the CES are packed with rumors and reports of what may or may not be launched or announced at the CES, it's not until Sunday, January 6 and Monday, January 7 – the two days before the show opens – that there will be any concrete news. These are the two media days, and they're when the all-important press conferences are held, and consequently when a lot of the headlines are written. 
Sunday is typically light on news, and in 2019 it's Monday that will see the big companies' press conferences at the Mandalay Bay Hotel at the south end of The Strip. In 2019, confirmed press conferences include Hisense, Hyundai, Intel, LG, Panasonic, Qualcomm, Samsung, Sony, TCL, and Toyota. 
As for whom is actually giving these nail-biting presentations, the first will come from LG on Monday, 7 January; its President and Chief Technology Officer Dr. I.P. Park will discuss AI and 'self-evolving' products … and a foldable phone? 
January 8 will see keynotes from IBM Chairman, President and CEO Ginni Rometty (trust, AI and quantum) and Verizon CEO Hans Vestberg (5G), while January 9 has AMD's president and CEO Dr. Lisa Su discuss next-gen computing.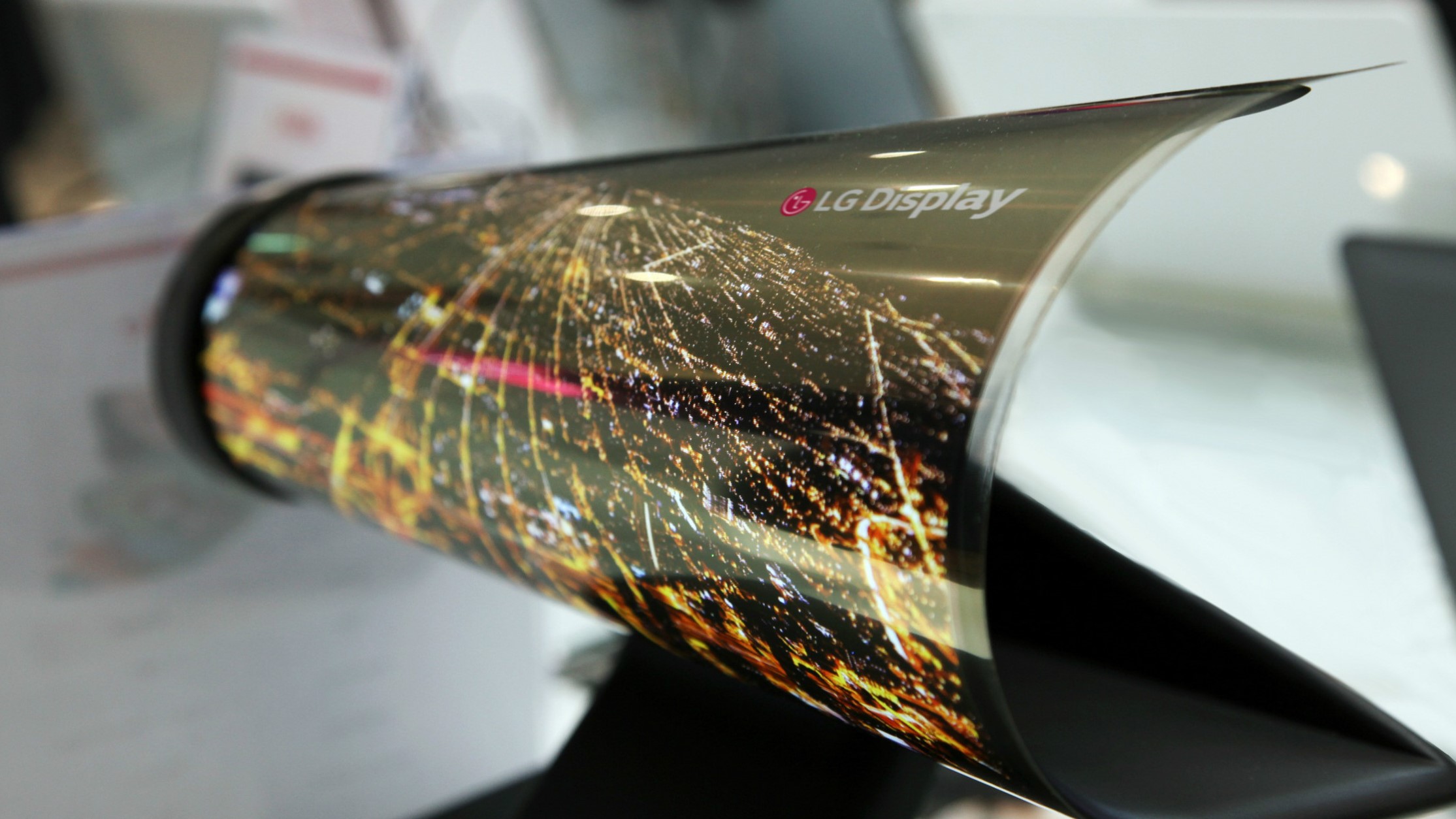 CES 2019 highlights: what's been announced
CES has barely begun but we've already seen some truly amazing technology on show at CES 2019. You can find individual break downs further down the page, but here are the biggest news stories and most interesting products we've seen so far.
Dell's Alienware m17 is the thinnest and lightest 17-inch gaming laptop yet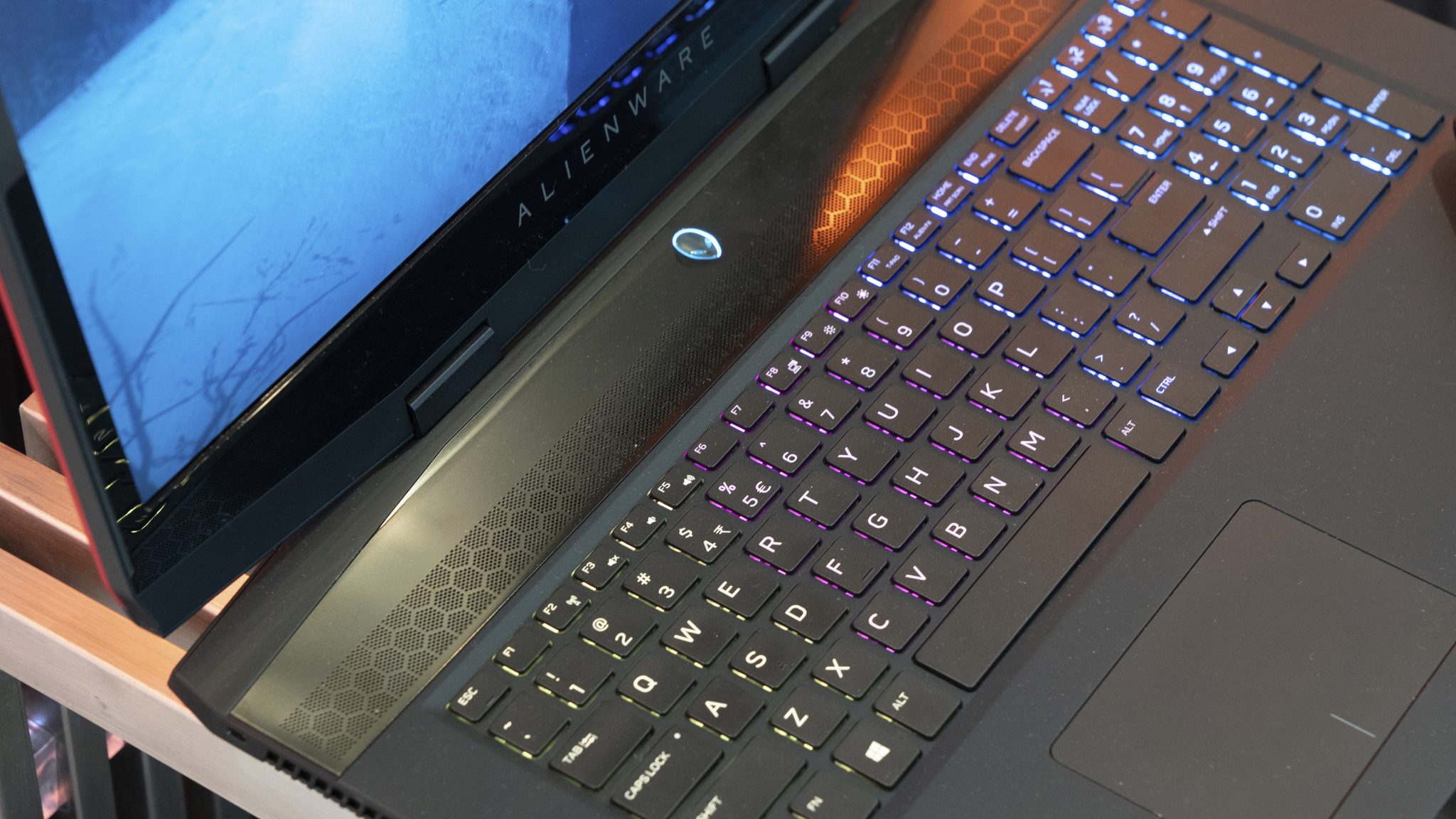 Dell always brings the goods to CES, and 2019's event is no different, with the laptop maker showing off the Alienware m17, which the company claims is the thinnest and lightest 17-gaming laptop ever.
It packs Intel Coffee Lake H-series CPUs, Nvidia Turinggraphics and a 17-inch display into a chassis that's just 0.91 inches (23mm) thin, weighing just 5.79 pounds (2.63kg), and it's all cooled by Alienware's Cryo-Tech v2.0 cooler. 
Razer announces new Blade 15 gaming laptop with Nvidia RTX graphics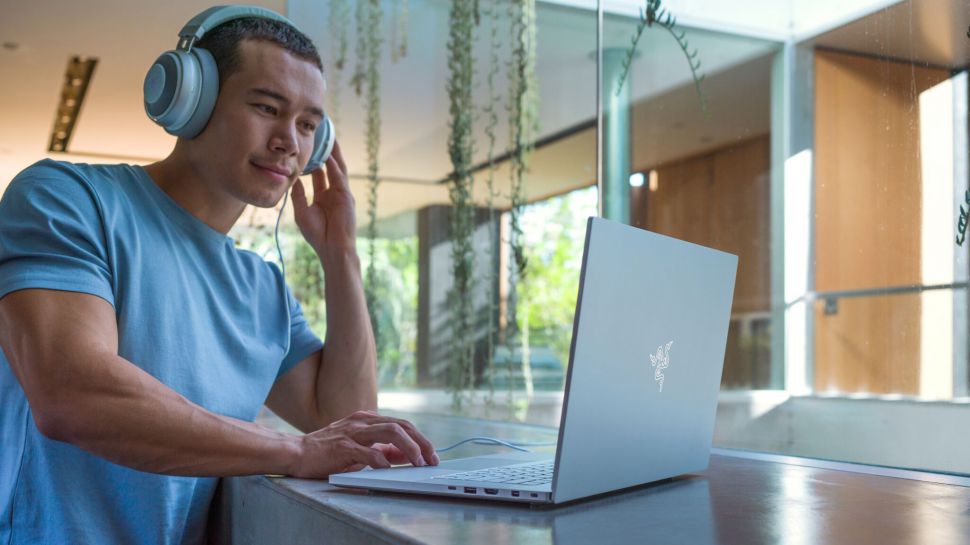 Following the reveal that Nvidia RTX graphic cards are coming to laptops, Razer announced that its refreshed Blade 15 gaming laptop will feature the tech, with configurations up to a mighty Nvidia GeForce RTX 2080 Max-Q GPU.
Other specs include an Intel Core i7-8750H, 16GB of RAM and up to a 512GB SSD, and the refreshed model keeps the svelte design with a chassis that's only 0.7 inch (17.78 mm) thick.
Acer Predator Triton 900 is a revolutionary gaming laptop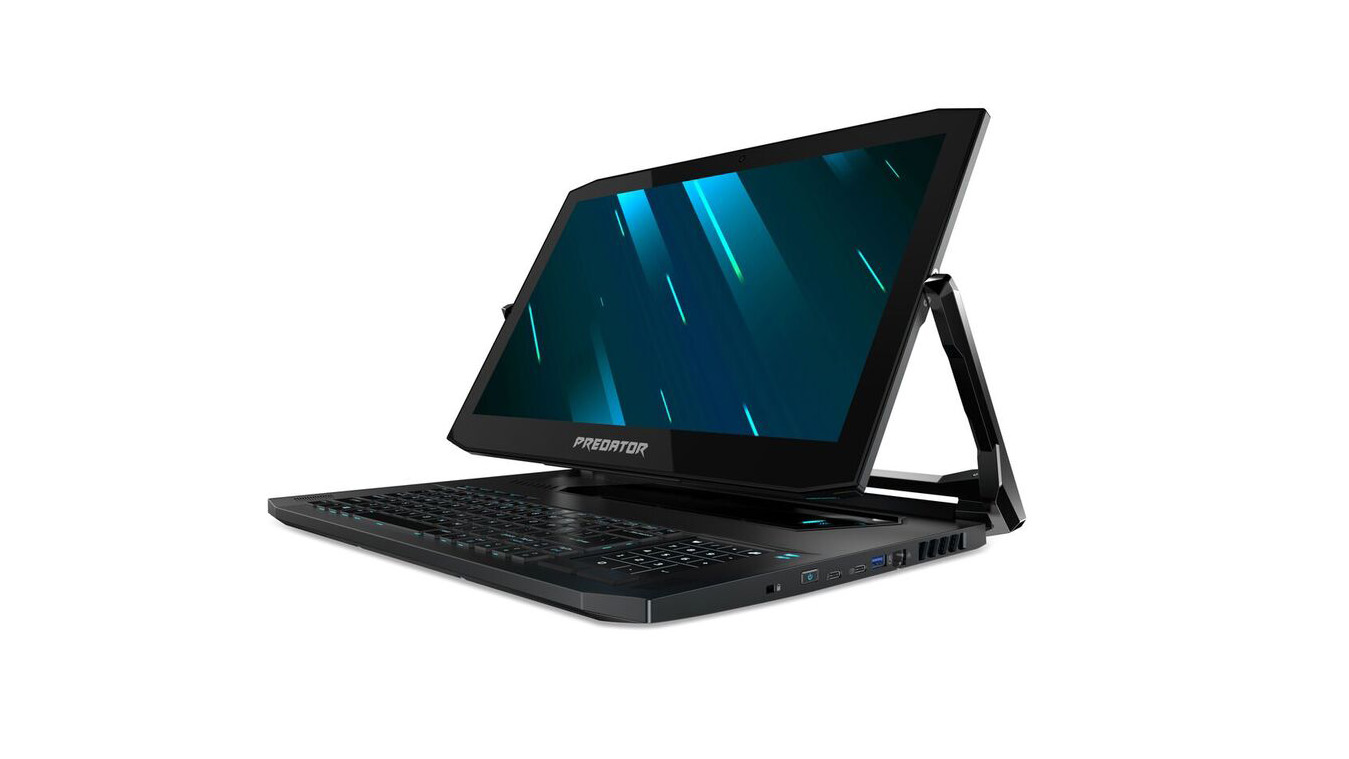 During CES 2019, Acer detailed the Predator Triton 900 gaming laptop which we first briefly glimpsed back at IFA 2018 in August. We've now got a better look at it, and it comes with Nvidia's latest Turing graphics cards (up to an RTX 2080 GPU),  8th-generation Intel H-series processors  and a 4K UHD (3,840 x 2,160) G-Sync display.  
Perhaps most interestingly, it also comes with a radical new form factor.  The Acer Predator Triton 900's screen features an "Ezel Aero Hinge" that allows the 17-inch display to rotate and move. You can move the display in front of the keyboard, to put it into an Ezel mode, or you can even put the laptop in a tent mode for consuming media. 
HP also updates its gaming laptops and desktops with Nvidia RTX graphics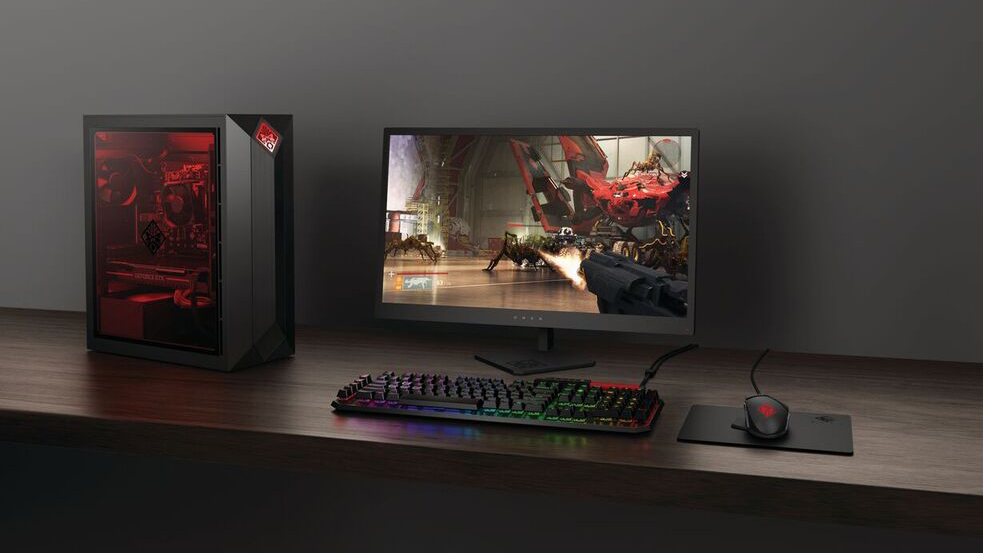 HP is another company that has used CES 2019 to announce that it is updating it products to feature Nvidia's newest RTX graphics cards, for its Omen gaming laptops and desktops.
The 2019 edition of the HP Omen 15 will feature an Intel Core i7-8750H processor, 16GB of RAM, 128GB SSD and 1TB hard drive, along with the RTX graphics card.
It has also updated the HP Omen Obelisk 875 1010 and 1020 gaming desktop PCs.   The former features an Intel Core i7-9700K and an Nvidia GeForce RTX 2080, bumped up to an Intel Core i9-9900K and an RTX 2080 Ti for the latter. Both models feature the same 16GB of RAM and 512GB SSD with a 1TB hard drive. 
Nvidia RTX mobile graphics bring ray-tracing to gaming laptops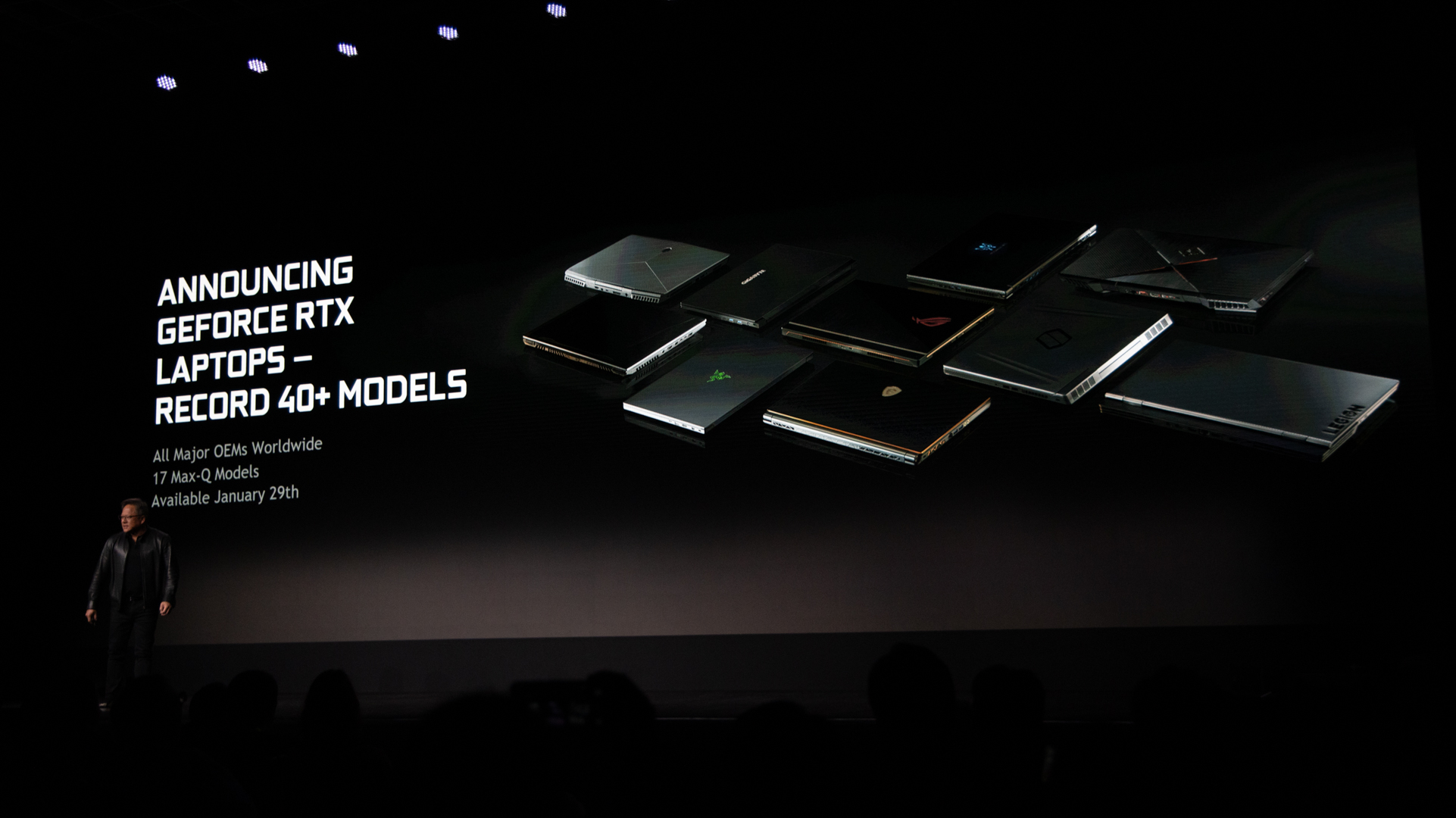 Nvidia has finally announced that its RTX graphics cards are coming to gaming laptops, and according to the company, 40 gaming laptop models are launching with the new graphics inside starting January 29. 
In fact, just after Nvidia's announcement, a range of laptop makers such as HP and Razer, announced new laptops with RTX mobile graphics cards. This will be huge for gaming laptops in 2019.
Nvidia announces the GeForce RTX 2060 graphics card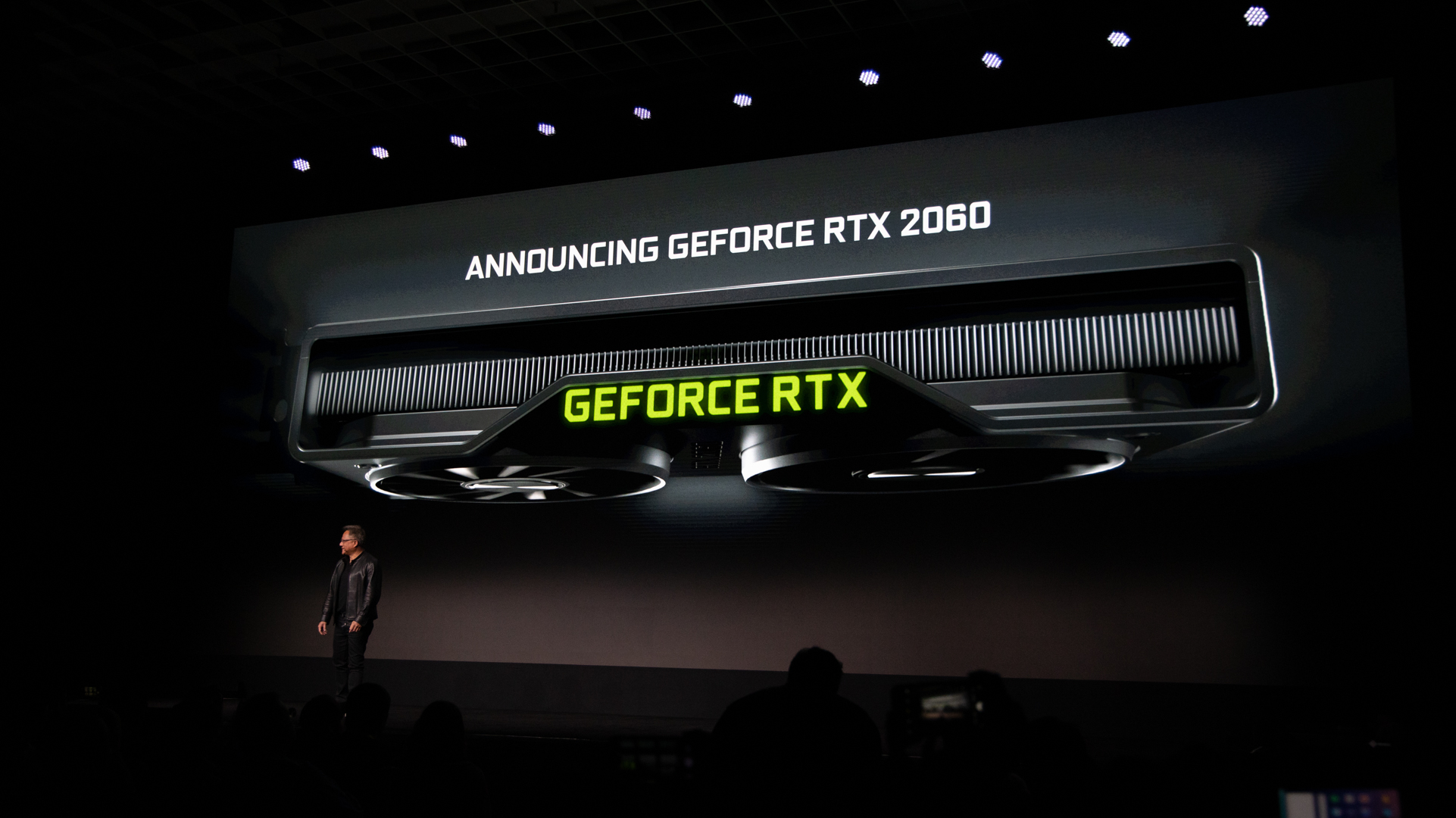 Nvidia has announced its much-anticipated RTX 2060 at CES 2019. This is the mid-range entry in the company's latest range of graphics cards, priced at $349 (about £270, AU$490).
Nvidia didn't announce any specific specifications for its new mid-range GPU, but it promised that it would be more powerful than even an Nvidia GeForce GTX 1070 Ti.
It also showed off how the RTX 2060 was capable of playing Battlefield V at Ultra settings and RTX On at well above 60 fps thanks to DLSS also being enabled.
AMD 2nd Gen Ryzen Mobile processors surprise us at CES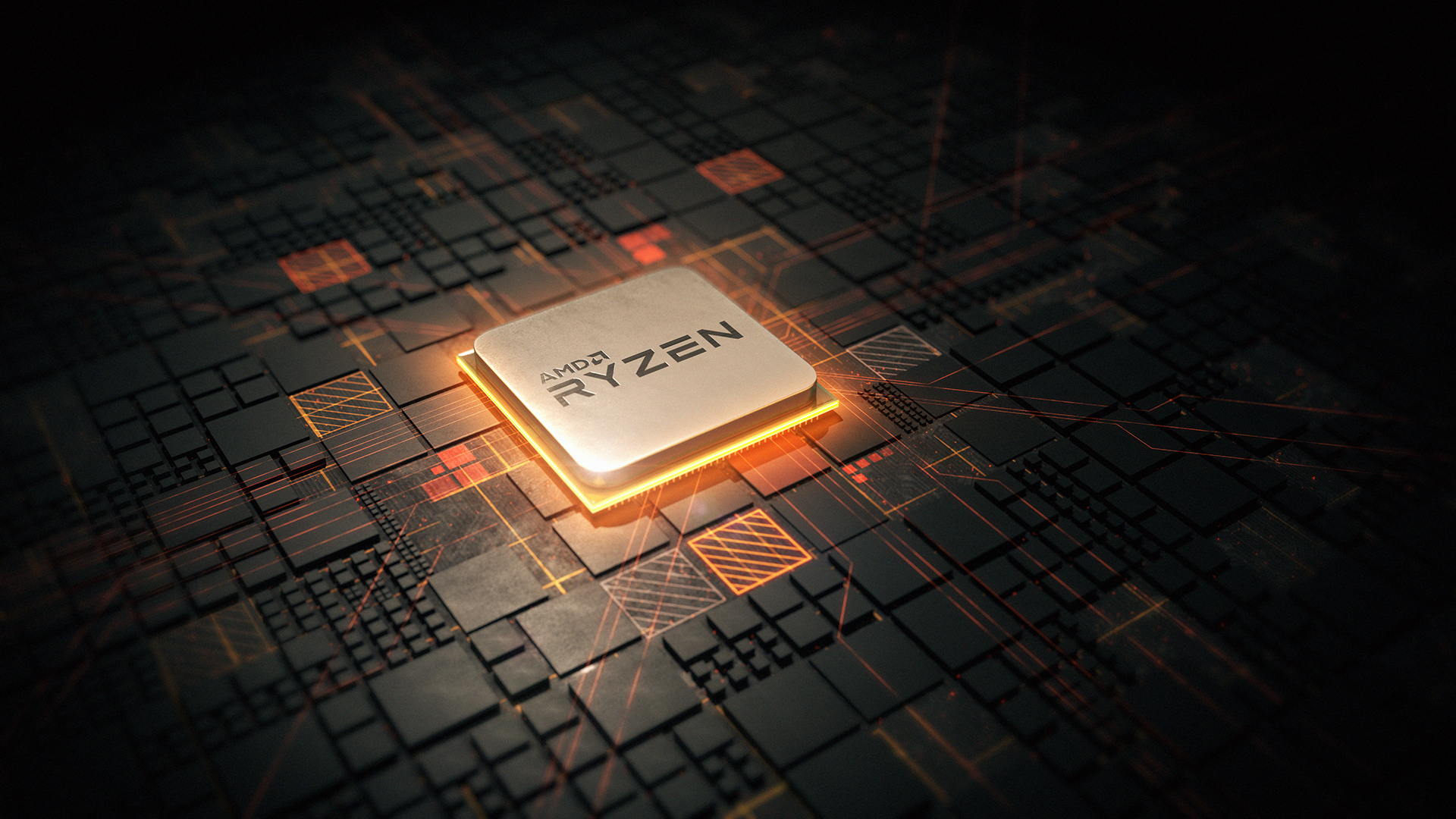 While all eyes were trained for AMD to announced 7nm Ryzen 3rd Generation processors and Vega II graphics cards, the company has surprised us all with its new 2nd Gen Ryzen Mobile CPUs.
Whereas in years past AMD would only introduce a handful of CPUs, the chipmaker now has a full product stack to power everything from gaming laptops, Ultrabooks, budget notebooks and even Chromebooks – which reminds us…
AMD processors are coming to a Chromebook near you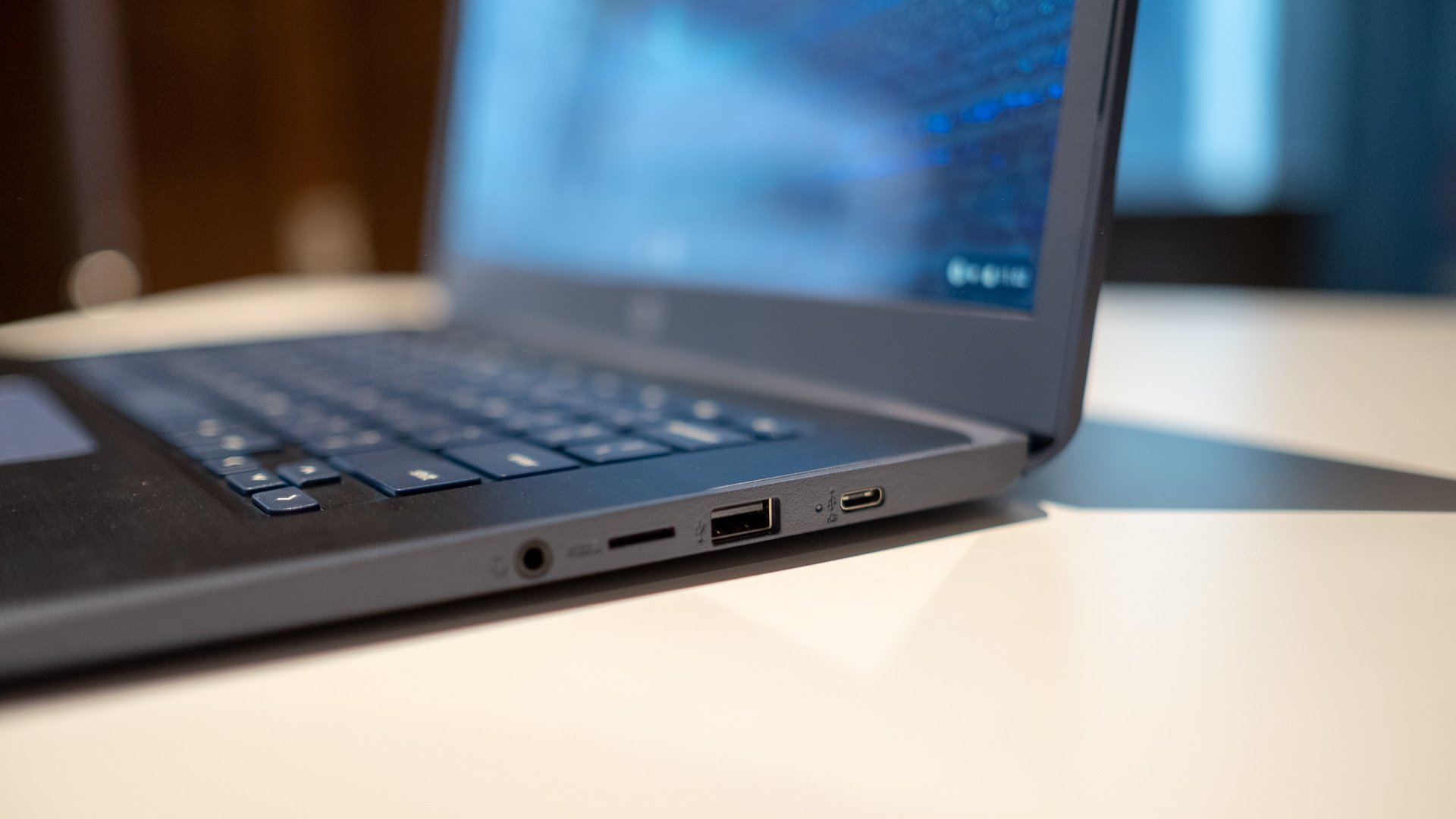 For the longest time, Chromebooks have included either Intel or ARM-based processors across the board. But, at CES 2019, there have been plenty of Chromebooks announced with AMD processors for the first time.  
Chief among these new AMD-based Chromebooks are the HP Chromebook 14 and the Acer Chromebook 315. HP hasn't shared pricing information for the HP Chromebook 14, but the inclusion of an AMD processor could mean a more affordable Chromebook – making it more appealing to students that don't necessarily need the fastest hardware.
Byton confirms M-Byte car will be available in 2019 with AI, 5G and 48-inch display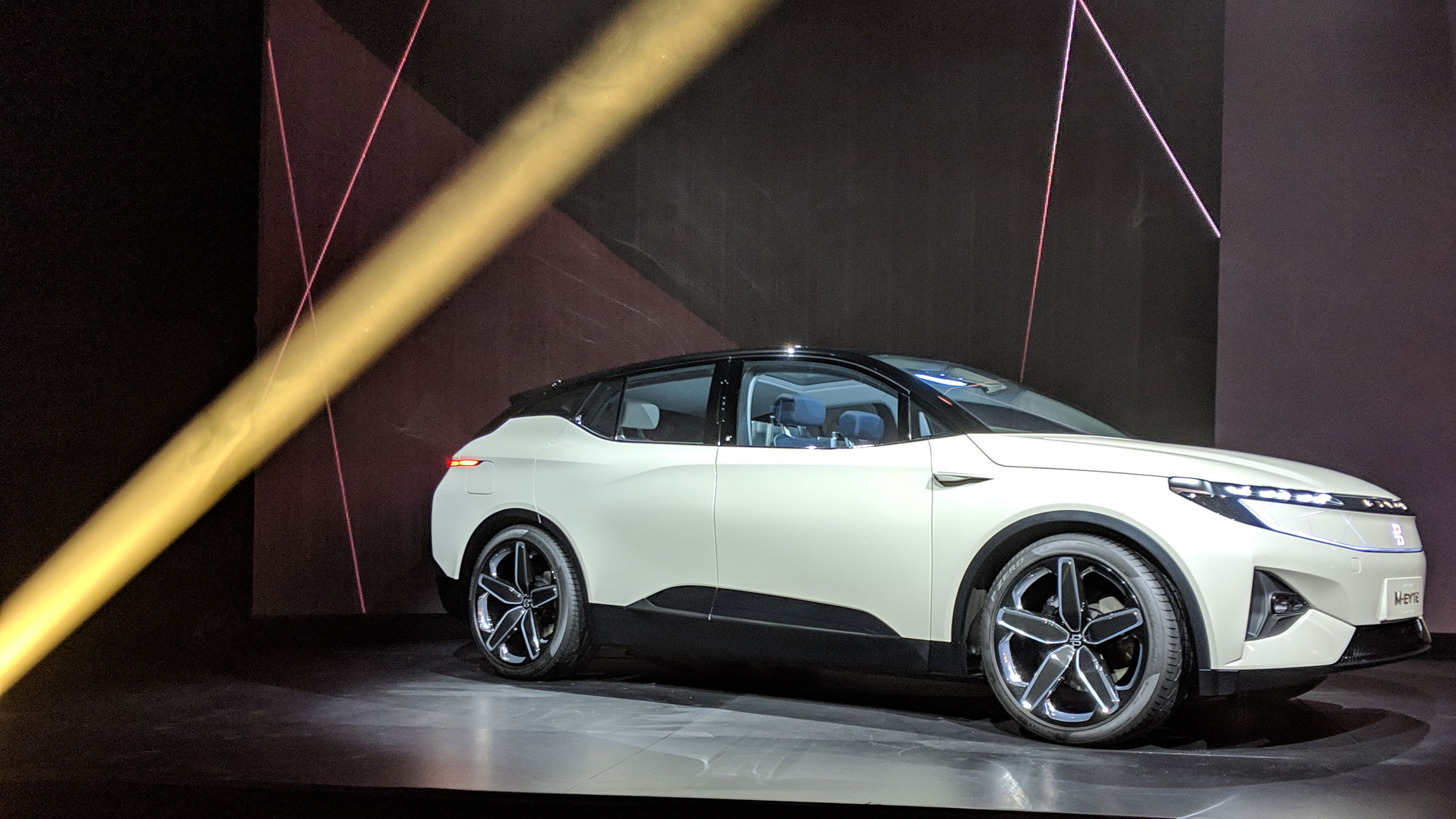 Electric car startup Byton is back. After unveiling its M-Byte Concept vehicle back at CES in 2018, it's returned to Las Vegas, Nevada for CES 2019 with news that the M-Byte will be available before the end of 2019. 
The look of the interior has been updated over the Concept for the production version, but the huge screen remains, as does the 7-inch 'driver tablet' which is mounted in front of the steering wheel. The tablet doesn't rotate with the steering wheel though, keeping it orientated correctly the whole time. 
HP Omen X Emperium redefines the term 'gaming monitor'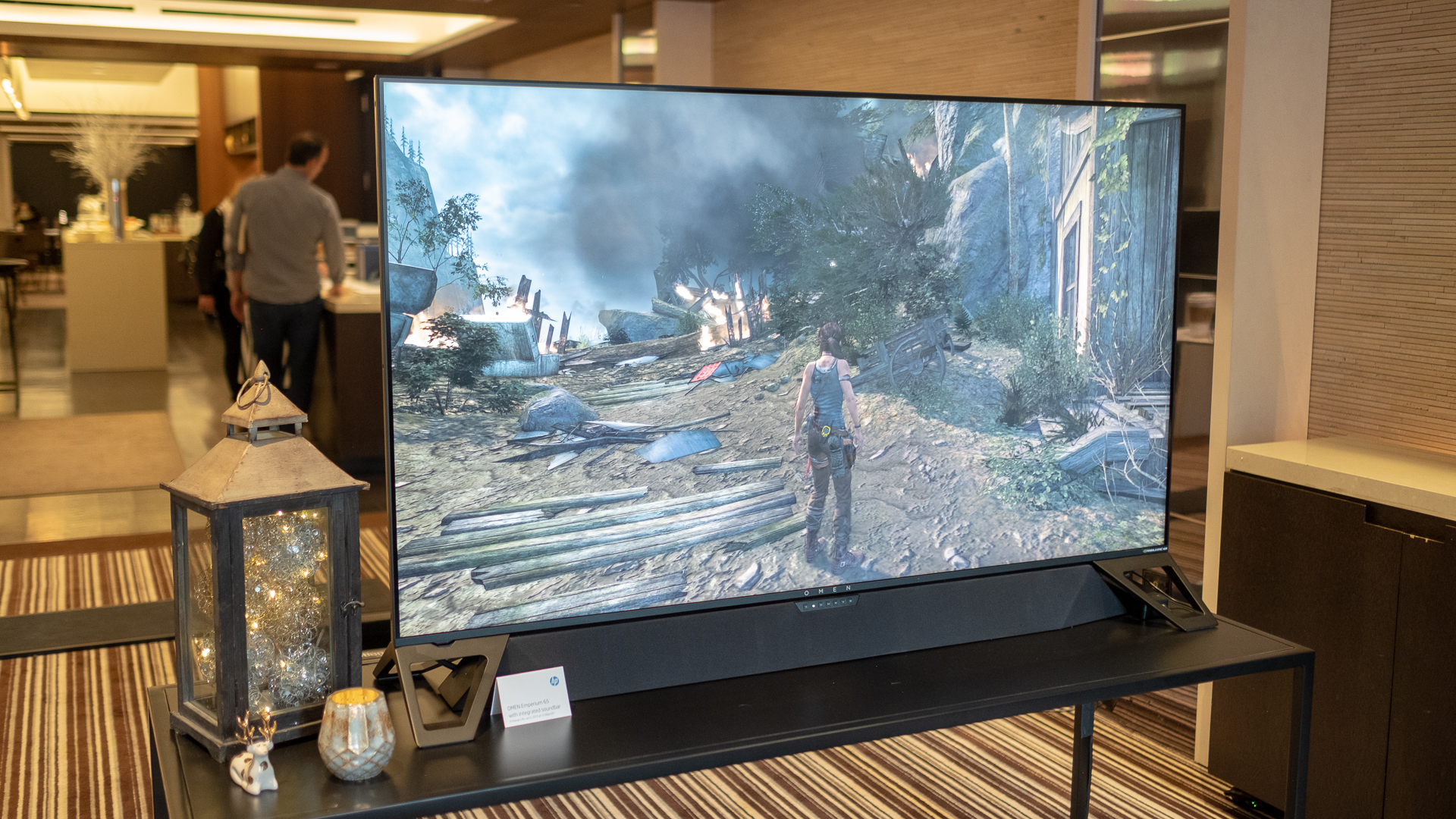 Nvidia's "Big F**king Gaming Display" (BFGD) project kicked off at CES 2018, and now we know partner HP has been working on one with the debut of the Omen X Emperium. And, at 65 inches and with a soundbar built-in, this screen definitely lives up to Nvidia's vulgar project name.
With Nvidia's G-Sync HDR technology, the Emperium can actively sync its 144Hz refresh rate with the frame rate of your PC's Nvidia graphics card powering the graphics. This creates a tear-free visual without any stuttering that even the best graphics cards can't get around without such a feature.
HP spared no expense with this absolutely 'extra' gaming monitor, but don't worry – you're footing the bill, and it's massive.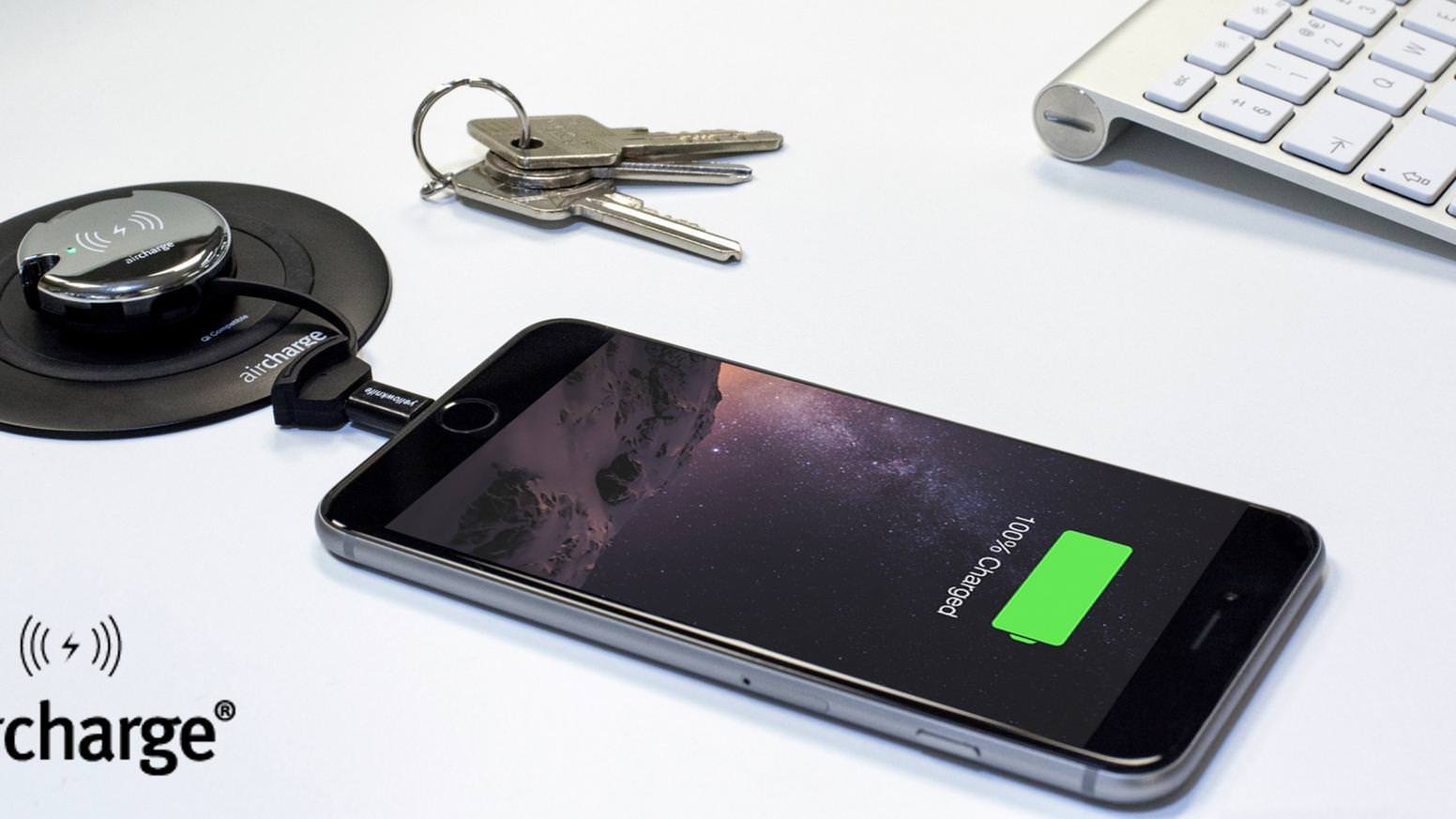 Aircharge at CES 2019
Wireless charging is on the up, and the CES will definitely see three new products from Aircharge: a Fast Wireless Charger 10W, Fast Dual Charger 10W, and a PS4 DualShock 4 Wireless Adapter. Both chargers will deliver 10W fast wireless charging, including both Apple and Samsung fast wireless charging.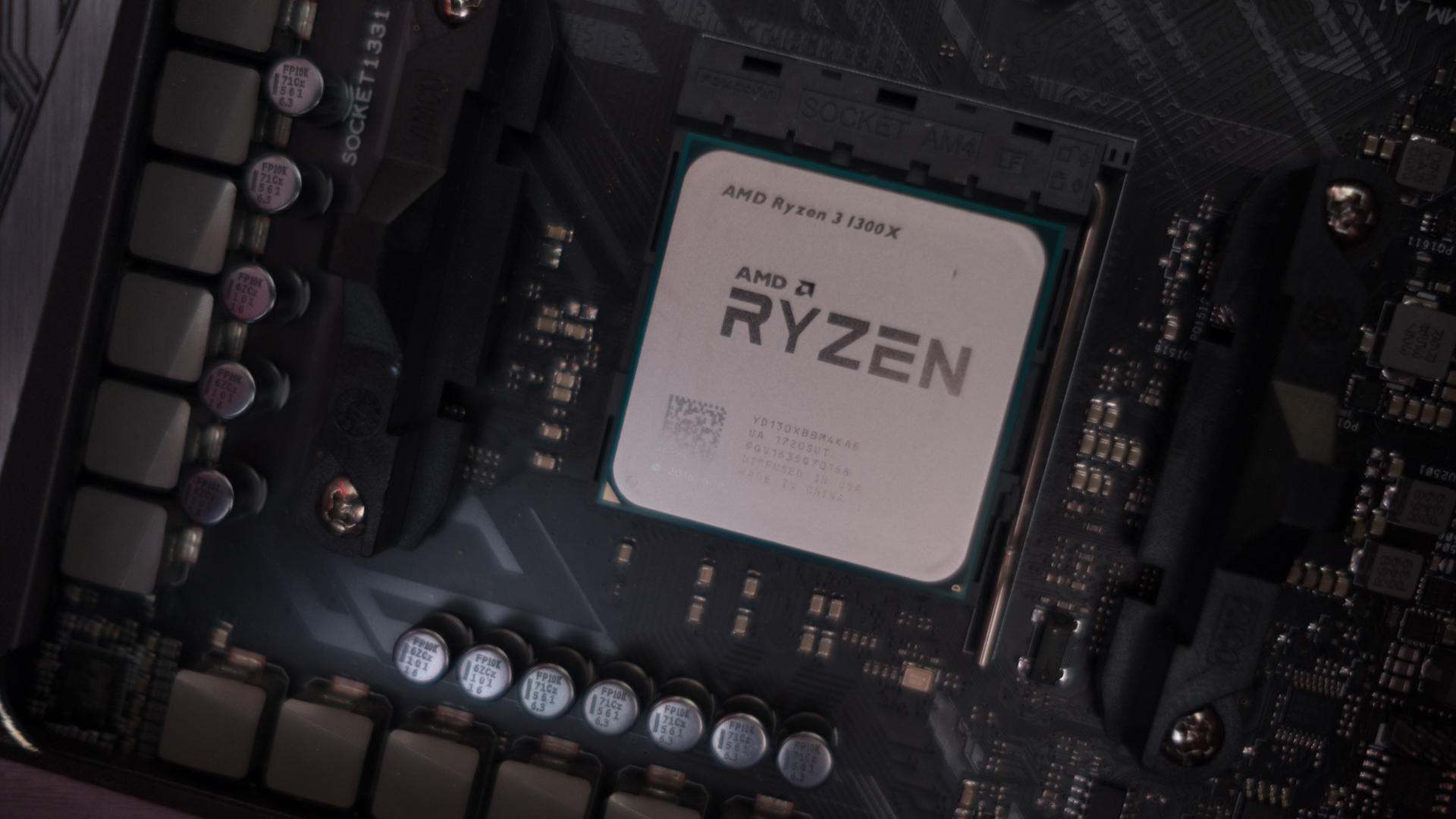 AMD at CES 2019
Semiconductor company AMD has already said that it intends to show-off its 3rd-gen Ryzen processors and new graphics products at CES 2019. 
According to a recent leak, that will include three new entry-level Ryzen 3 processors (3300, 3300X, 3300G),  three mid-range Ryzen 5 processors (3600, 3600X, 3600G) and two Ryzen 7 processors (3700, 3700X). On top of the mainline processors, AMD might also surprise us with a few new mobile processors in the form of the 2.6GHz AMD Ryzen 3 3200U, 2.1GHz AMD Ryzen 3 3300U CPU and 2.1GHz AMD Ryzen 5 3500U.
Beyond processors, CES 2019 might be the place that we see the company's next AMD Navi GPUs – though, that seems a little less likely than the 3rd-gen processors. 
There's also talk of a new Radeon graphics card, with 7nm Vega II GPUs possibly making an appearance. 
All the latest AMD CES 2019 news: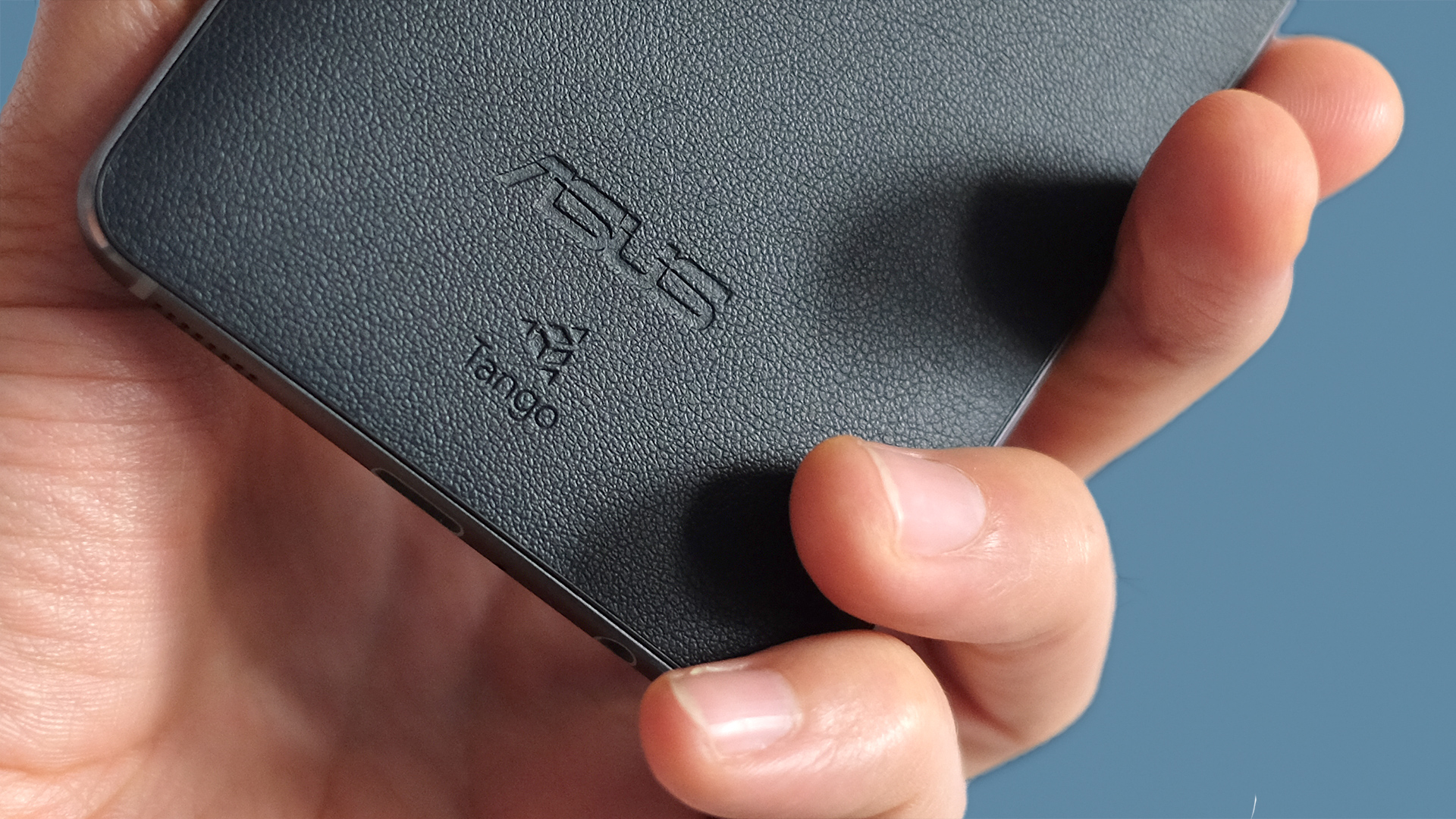 Asus at CES 2019
How about a high-end 10-inch Chrome OS tablet? That's what AndroidHeadlines.com reports that ASUS will be using CES 2019 to announce.
With last year's revamped Zenbook models and Alexa-enabled mesh router, the Asus Lyra Voice, we're excited to see what else Asus could show off this time around.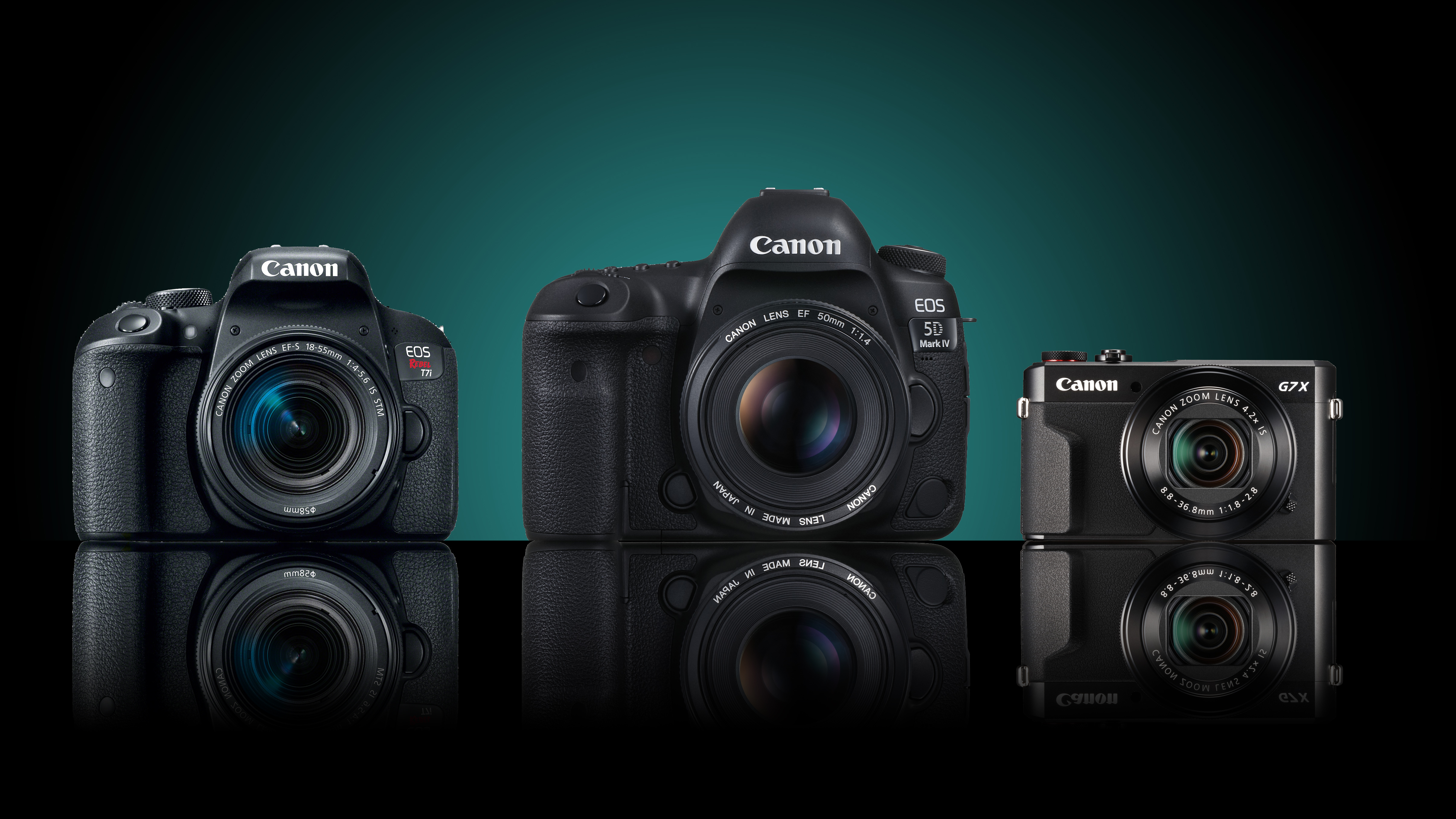 Canon at CES 2019
CanonRumors.co reports that CES 2019 could see the unveiling of a Canon PowerShot G7 X Mark III – complete with a new image sensor and a longer zoom range – and possibly a G9 X Mark III. That rumor seems to be even more likely than ever now that Canon PowerShot G7 X Mark III product images surfaced online. 
All the latest Canon CES 2019 news: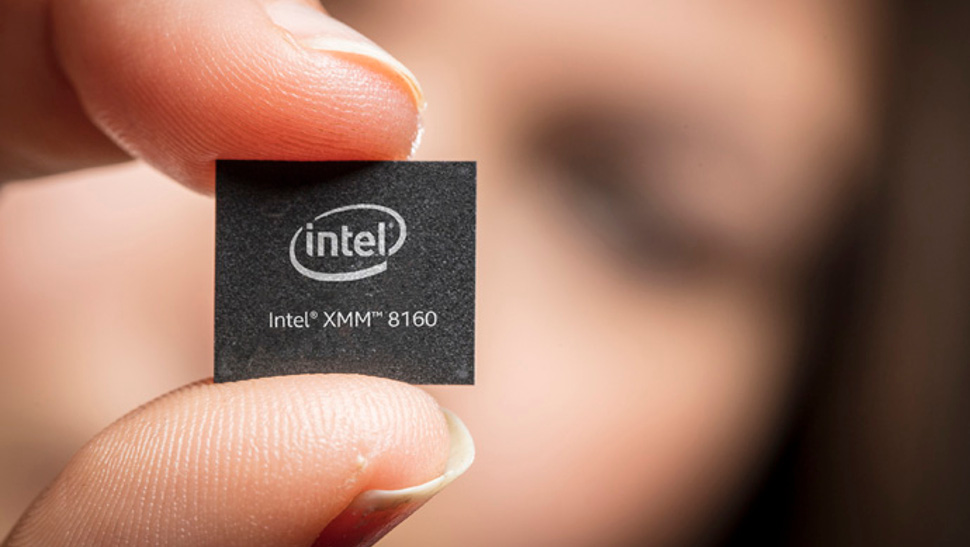 Intel at CES 2019
Is Nvidia about to get a serious challenge in the high-end graphics card market? If reports from Anthony Garreffa at TweakTown are anything to go by, a discrete graphics card could be coming from Intel.  
In the world of processors, rumor has it that Intel is developing a new 10-core, 20-thread CPU codenamed Comet Lake that will be based on yet another iteration of Intel's 14nm process. If the rumors are true, this will be the first time Intel has outpaced AMD in the CPU core war in a very long time. 
All the latest Intel CES 2019 news: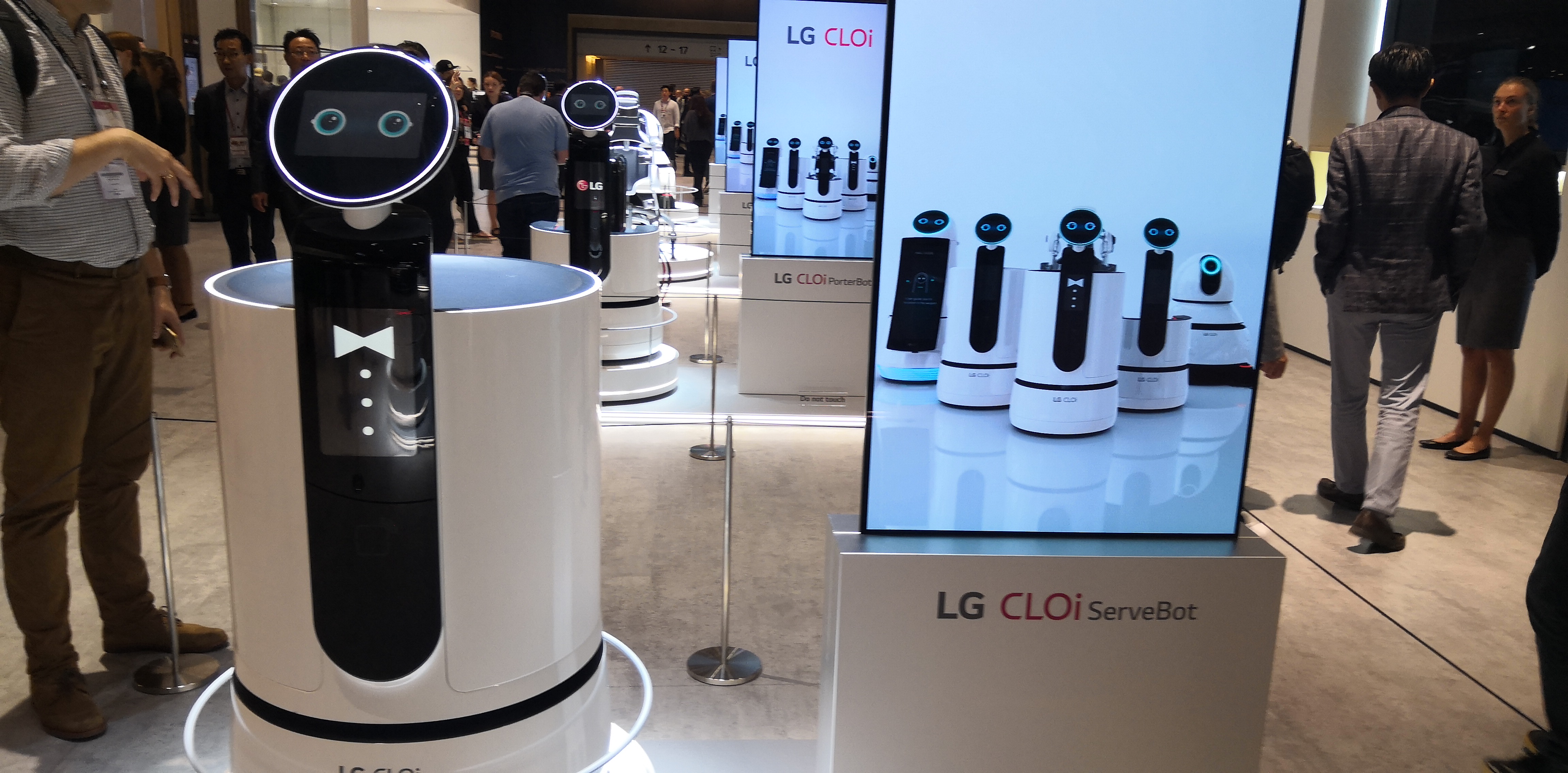 LG at CES 2019
It's confirmed, LG will definitely have TVs at CES 2019. We can safely say that because the Korean-based electronics manufacturer already announced the Alpha 9 (Gen. 2) TV processor that will power its 2019 OLED TVs. Details were sparse on how it would significantly improve this year's Alpha 9, but it could be saving that for CES.
We've also heard a lot of buzz about LG's rollable OLED that was available to see behind closed doors at last year's CES. It's not confirmed yet, but there's a good chance it will be available to see on the show floor in 2019. (Actually, that's almost a given considering that it could be on sale in 2019.)
We also know LG will be showcasing two new 'ultra' monitors for the worker bees and committed gamers out there: one being a super-sized 49-inch UltraWide monitor, the other a new 144 Hz UltraGear gaming monitor. LG will also be showing off a new range of high-end Dolby Atmos soundbars, all three of which are launching with Google Assistant built in – all well as their expanded range of XBOOM speakers for portable and mini-component speakers.
Will LG bring more 'ThinQ' branded smart home products? Probably. However, there are also rumors that LG's CES 2019 keynote will see the unveiling of a foldable phone – though, it might not be available to check out at the show. We may instead have to wait until MWC 2019 to hear about that, though in the meantime we're likely to hear more on the LG G8 flagship phone before it releases in March, with a built-in 3D camera and rumored 'Sound on Display' technology, which would produce audio through vibrations in the display panel rather than a separate speaker.
Either way, look out for pre-Christmas, pre-CES announcements of B-lister products – it's an annual tradition from LG's predictable Comms team.  
All the latest LG CES 2019 news: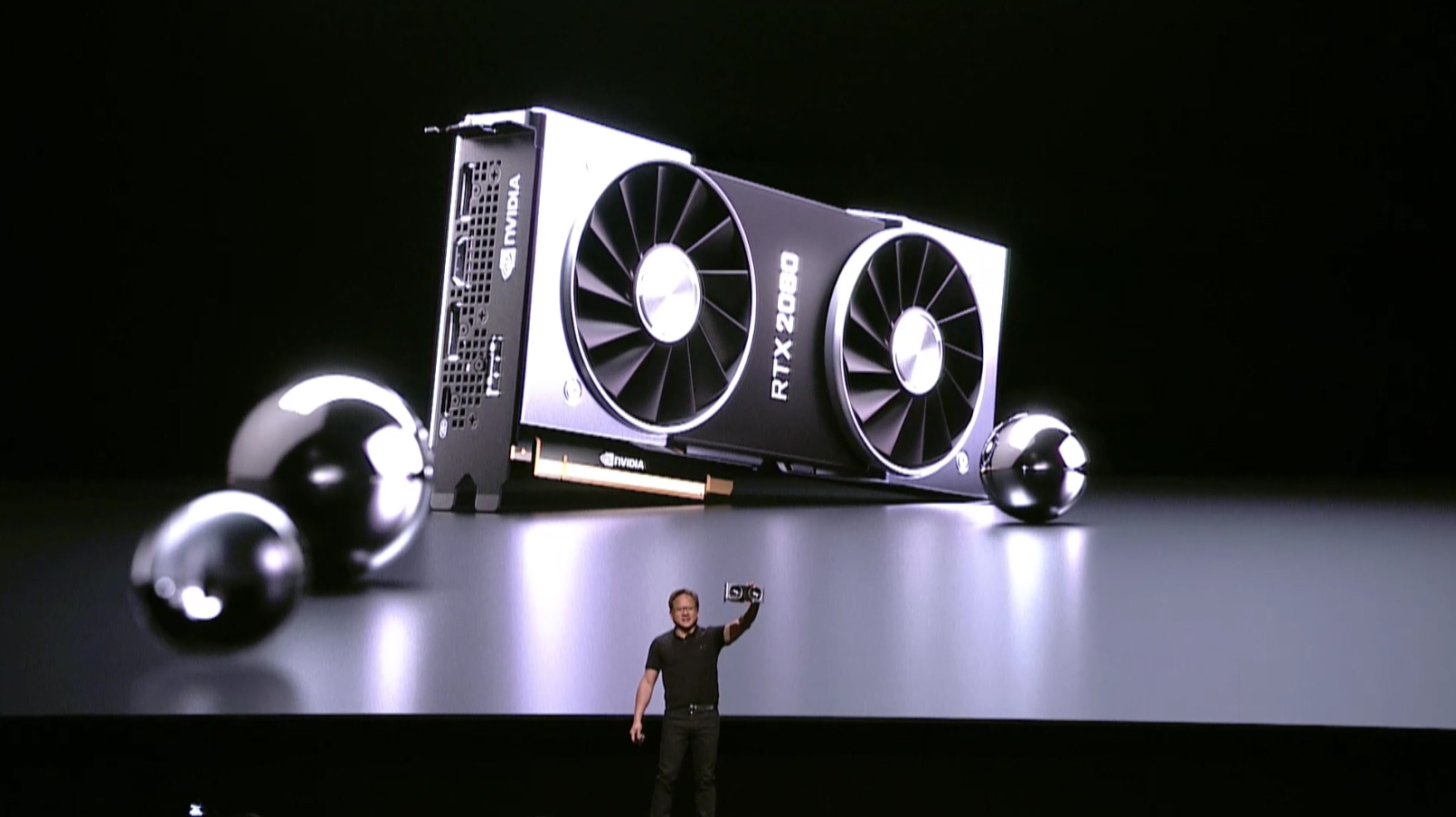 Nvidia at CES 2019
According to a fresh rumor, Nvidia will reveal its GeForce RTX Mobility graphics cards at CES 2019, supposedly on January 6, which would be in the pre-show run-up to the official start of the event (on January 8). 
If the rumor from Wccftech turns out to be true, we'll see the RTX 2070 and the 2070 Max-Q parts along with the 2060, 2050 Ti and 2050 in Vegas early next month. 
Moreover, Nvidia may be preparing more than just RTX graphics for laptops at CES 2019, with a reference to MX250 graphics just appearing in an HP laptop listing. 
The supposed HP Zahn 66 Pro 14 G2 Notebook PC was reportedly listed somewhere by HP with an Nvidia GeForce MX250 with 2GB of GDDR5 memory, first shared by Twitter user Momomo. 
 All the latest Nvidia CES 2019 news: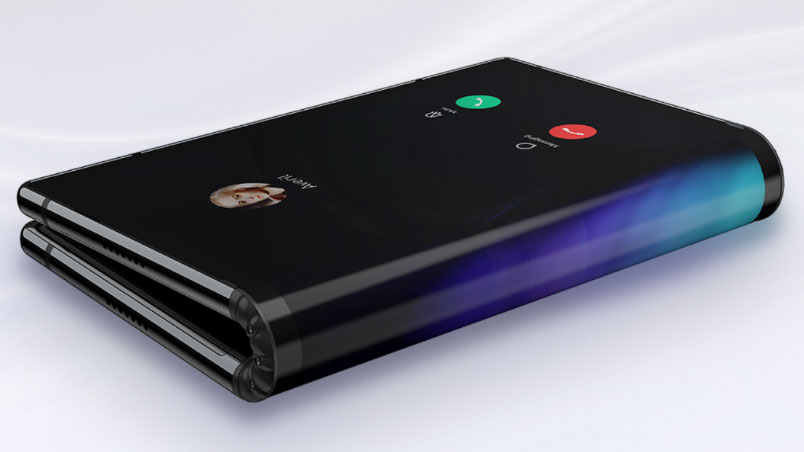 Royole at CES 2019
The world's first foldable phone? That could well come at CES from Royole, which recently teased the FlexPai, the 7.8-inch AMOLED screen that folds in half.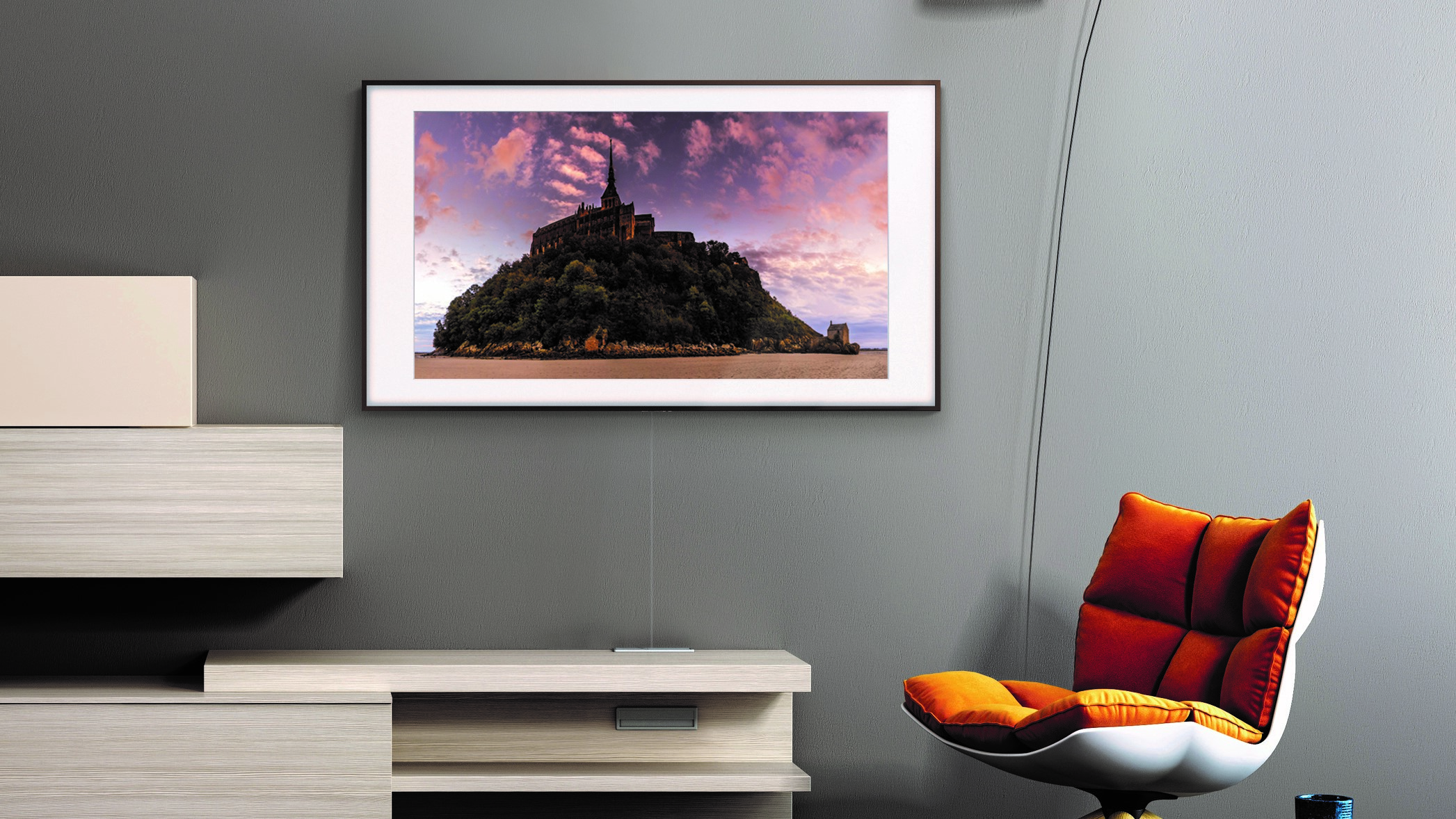 Samsung at CES 2019
A CES launch for the previously announced Samsung Galaxy Home smart speaker – compete with Bixby – seems a shoo-in, but will Samsung launch its Galaxy X foldable phone? "While the full Samsung launch might be at Mobile World Congress we could instead see the Samsung Galaxy S10 launched at CES, which won't be foldable but will have 5G and triple camera, plus a new notch design on the front panel," says Tom Morrod, Senior Research Director, IHS Markit. 
Looking to get ahead of the deluge of news, Samsung has announced two new versions of its Samsung Notebook 9 Pen 2-in-1 laptop. Scheduled for a vague '2019' release and with no pricing to speak of, the laptops are both a rehash (13.3-inch) and an expansion (15-inch) of the late 2017 debut model. 
We will also almost certainly see Samsung refresh its TV line-up, which will mean more advanced QLED TVs (though probably not a new version of the recent 85-inch Q900R 8K QLED TV). However, if a recent patent filing is anything to go by, we could see a transparent TV. Since Samsung is often launching design-led screens, that wouldn't be a surprise – though if you're after some more practical features, the newly announced Remote Access should be able to source files, programs and cloud services from connected devices and computers direct to your TV.
What we do know for sure at this point is that Samsung will enhance its Serif TV and The Frame designer screens with QLED tech. The new screens will make their debut at the show and, according to Samsung, will reside in the large lifestyle TV exhibition zone of Samsung's booth. 
The last rumor we've heard concerning Samsung 2019 TVs is that they might include both Bixby and Google Assistant – giving users the choice over which assistant they'd like to use.
All the latest Samsung CES 2019 news: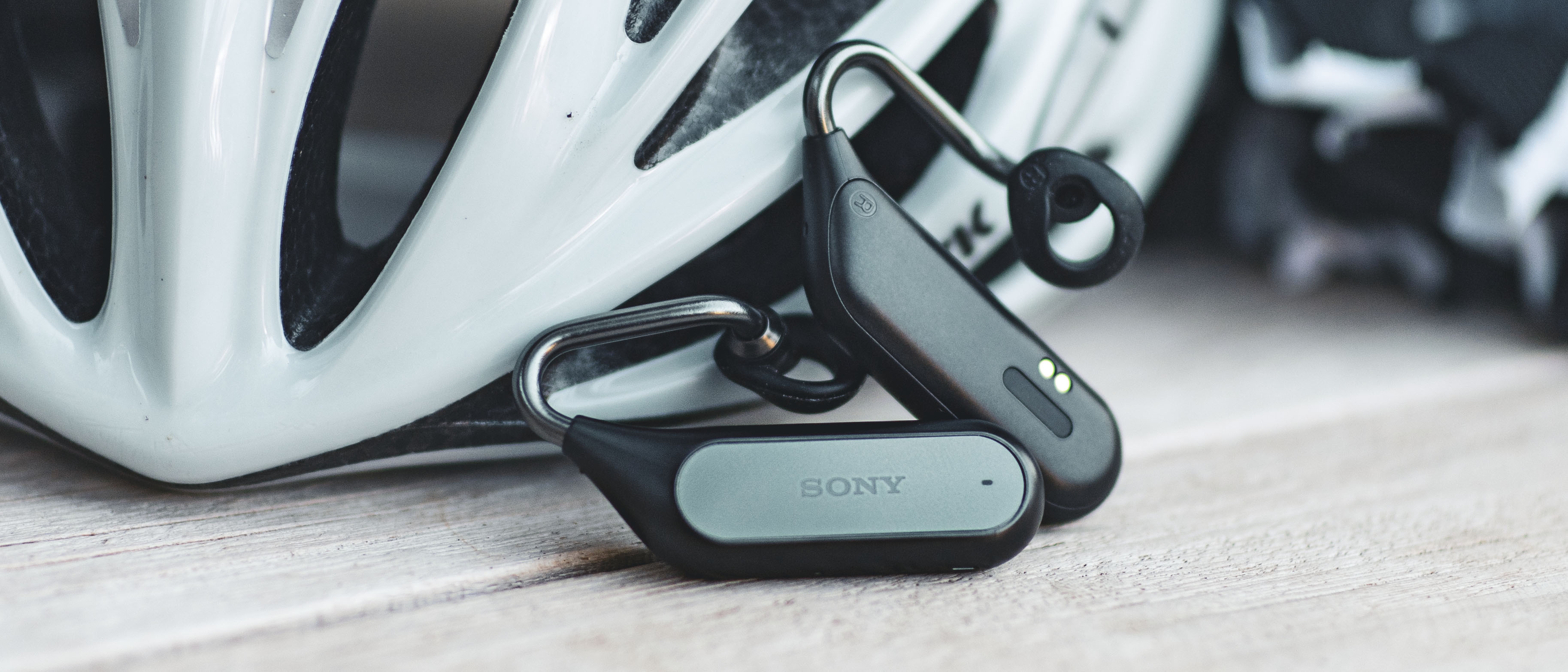 Sony at CES 2019
There's likely to be an almighty rush to launch the first 5G-ready phones in 2019, and Sony's desire to be first-to-market could mean that the CES 2019 sees the appearance of a 5G Xperia phone. 
It's also possible that Sony will use CES 2019 to launch its 5.9-inch XA3 and 5.7-inch Xperia L3 budget phones, according to KnowYourMobile.com. Sony may also launch a smart speaker-with-a-screen, following in LG's footsteps.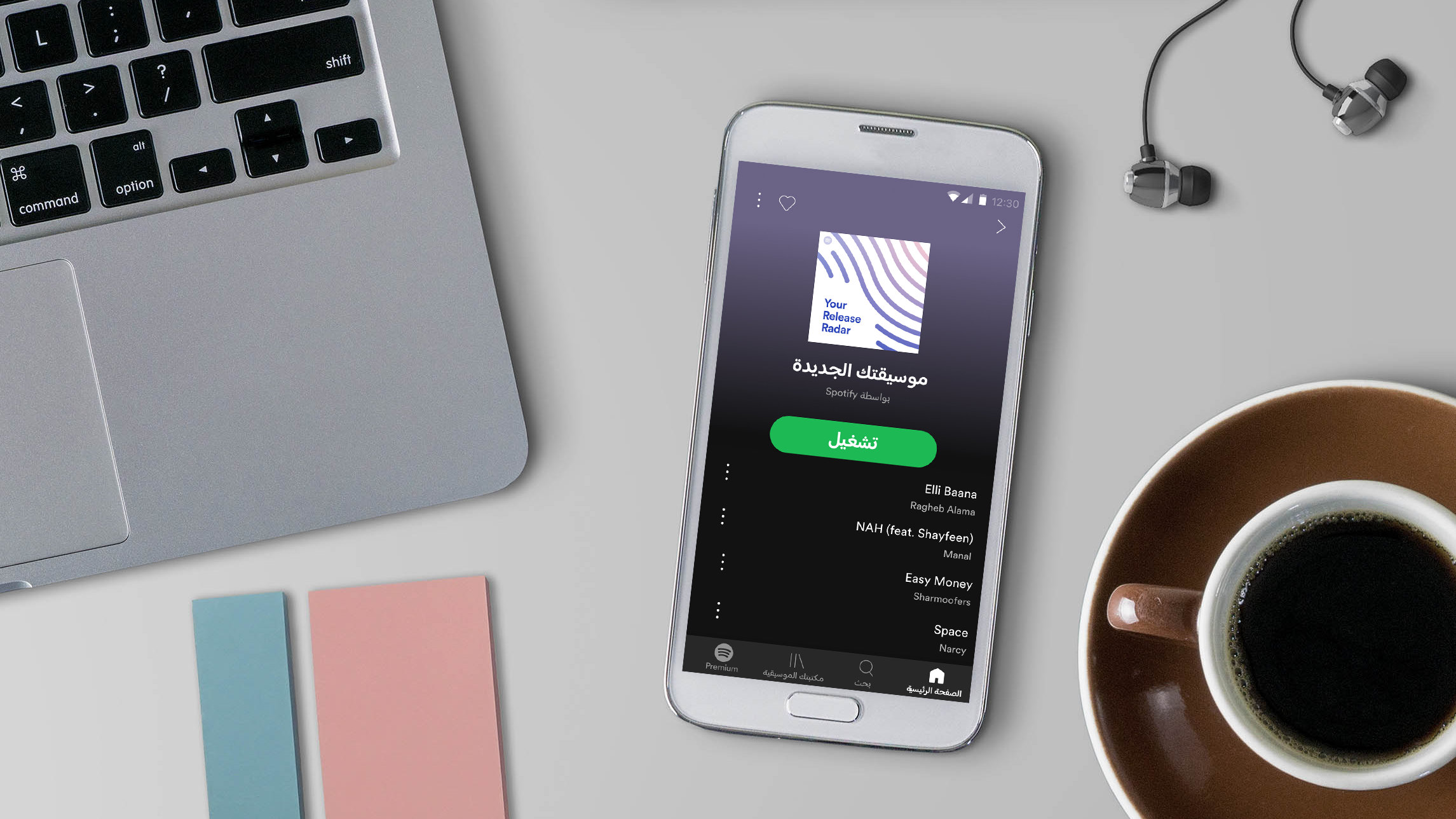 Spotify at CES 2019
The streaming service doesn't normally deal in hardware, but could Spotify use CES 2019 to launch its own voice search interface to compete with Amazon Echo and Google Home? Spotify has suites reserved at the Wynn Encore …   
One thing's for sure, after CES 2019 the world of tech won't ever be the same.  
New year, new tech – check out all our coverage of CES straight from Las Vegas, the greatest gadget show on Earth 

Source: TechRadar